Once again it has been way too long since I've done a post for you.  I keep all of this information in a little note in my phone, I just tend to be a slacker about getting it put up on here.  You have been talking so much lately and it is so fun to play with you each day.  It is so rewarding to watch your spunky little personality to come to life and to see your sense of humor come out in the the things you laugh at, expressions you make, and things you say.  You're my little side kick!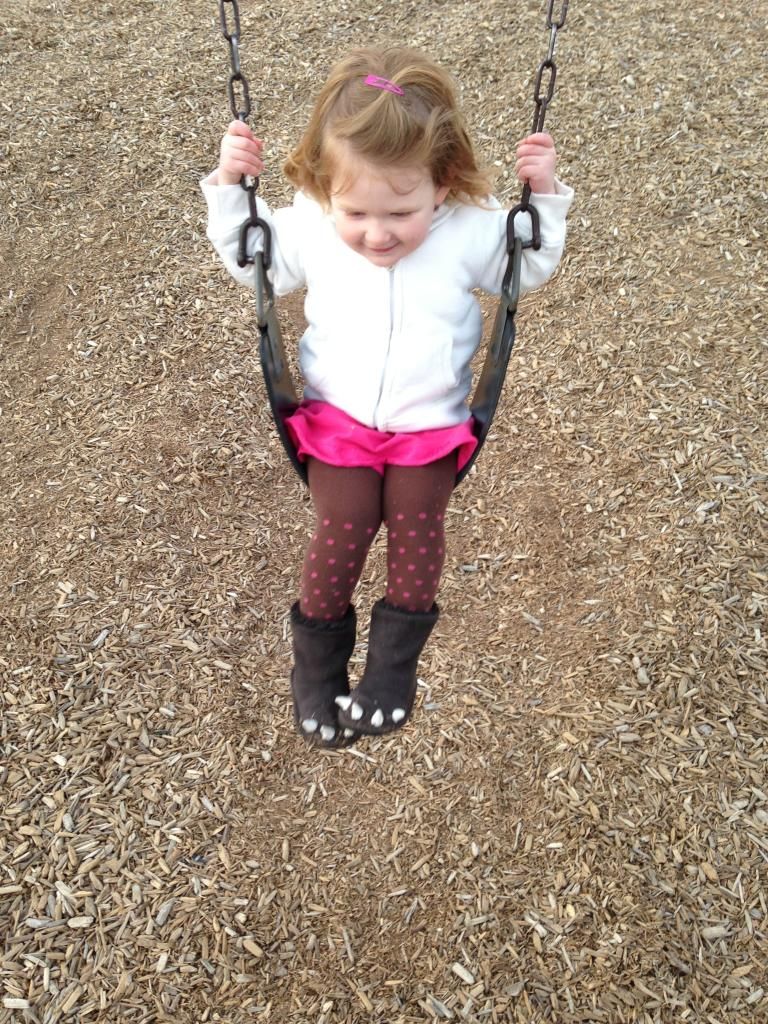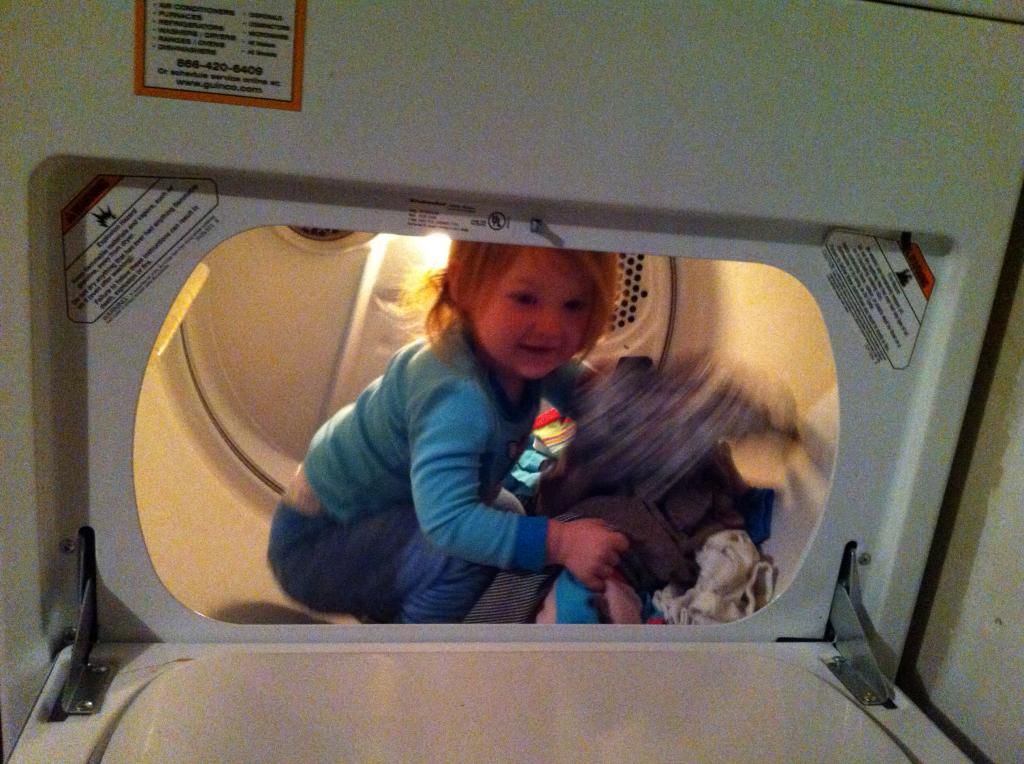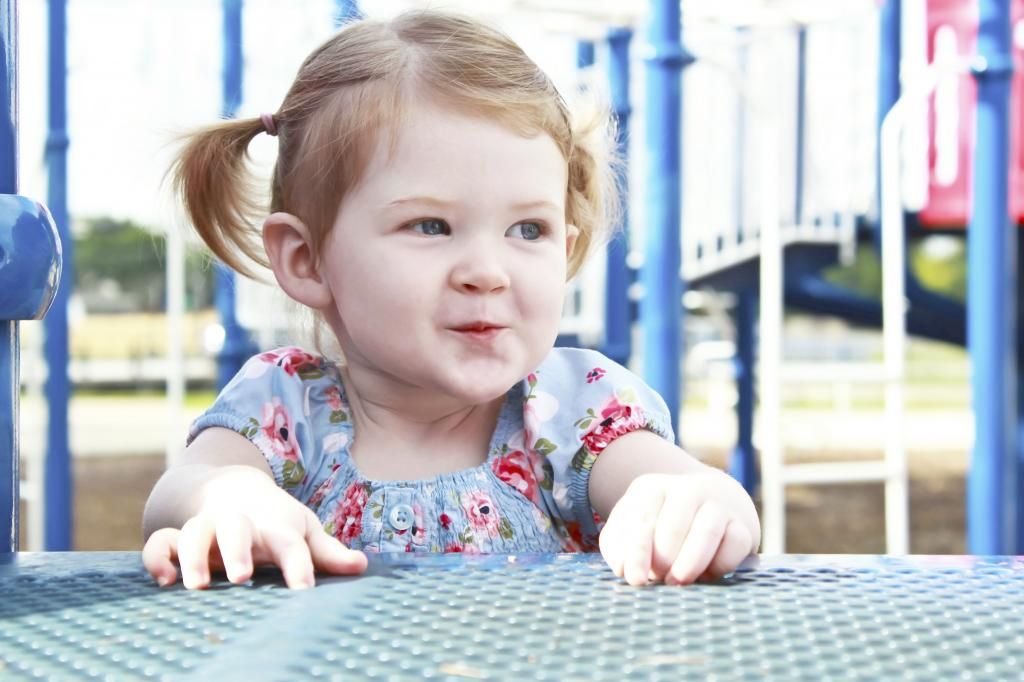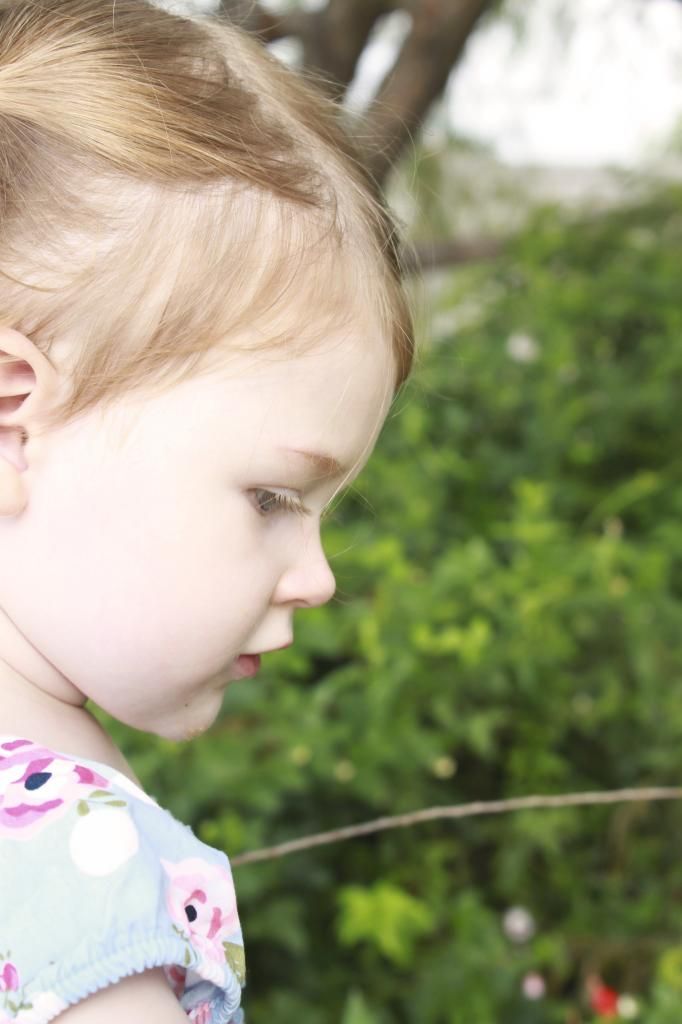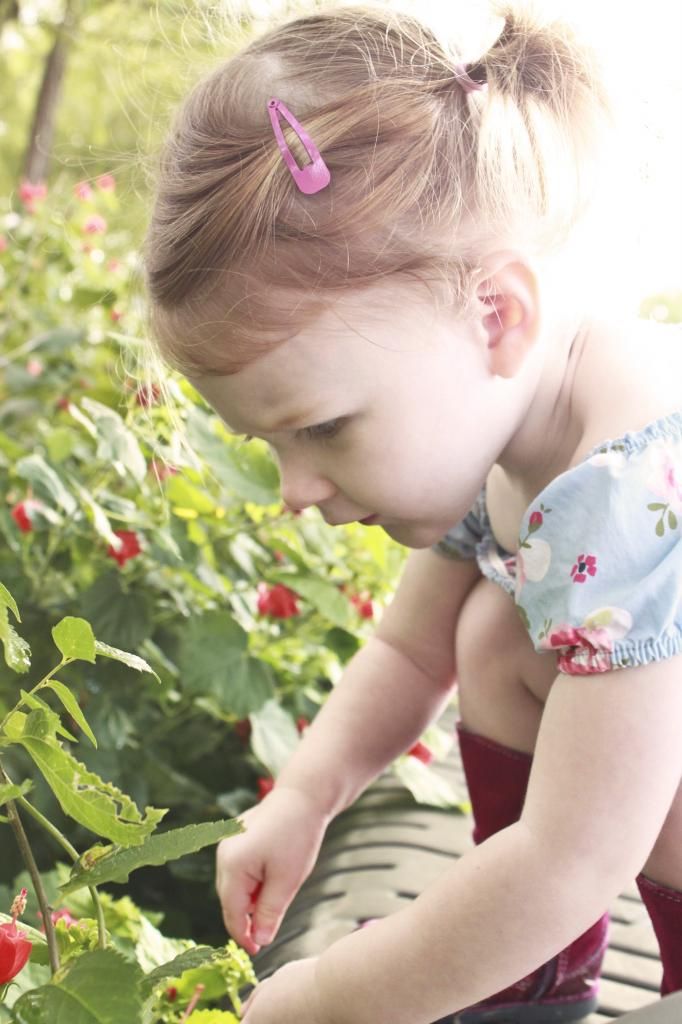 '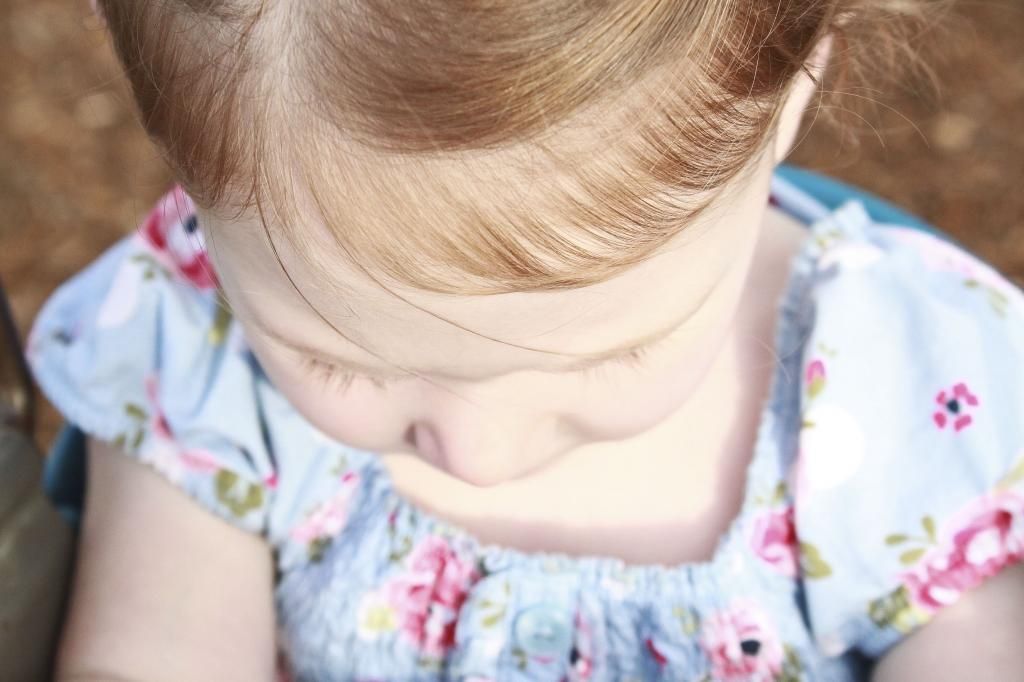 New things you're doing:
*Can do a summersault on your own- 16 months
*Can count to 10 with a little help- 17 months!
*Recognizes and can point out all numbers 1-10.  Also can count to 10 on your own- 17.5 months
*Can recognize and say the following shapes: circle, heart, star, octagon, crescent- 17.5 months
*Can say most of your ABCs and recognize about a fourth of them- 17.5 months
*Recognizes and says all basic shapes- 18 months
*Recognizes and says all but about 3 of the ABCs- 18 months
*Knows all basic colors (blue, yellow, orange, purple, green, red, pink)- 20 months
*Can count to 14- 20 months
*Started putting 3 words together "I fall down!"- 20 months
*16 months- language exploded again. Started trying to say almost any word we asked her to. Plus random ones we didn't even know you knew!
*16 months- You love, love, love to hang!!  From anything and anywhere.  Including my kitchen drawers.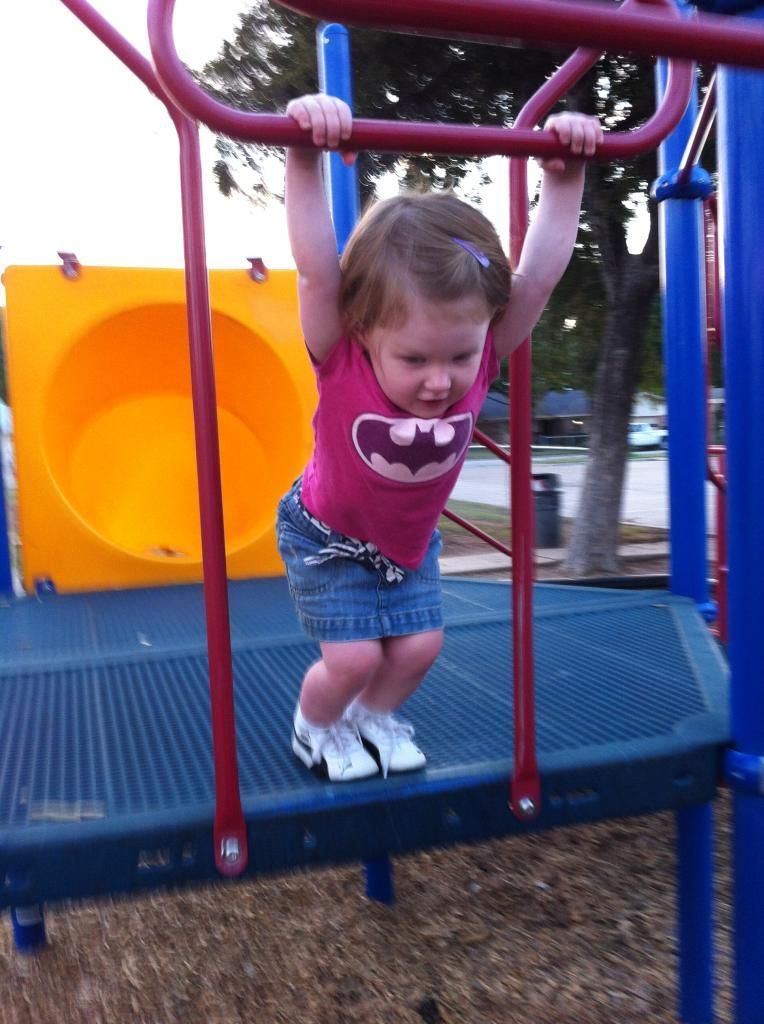 *17 months- The inevitable finally happened.  You busted your head open.  You were running into the living room and you tripped over a pillow and face planted into the coffee table.  You didn't cry a whole lot when it happened, but when they were fixing you up you completely lost it.  You hate when other people touch you.  We really hope it is a LONG time before we have to do this again.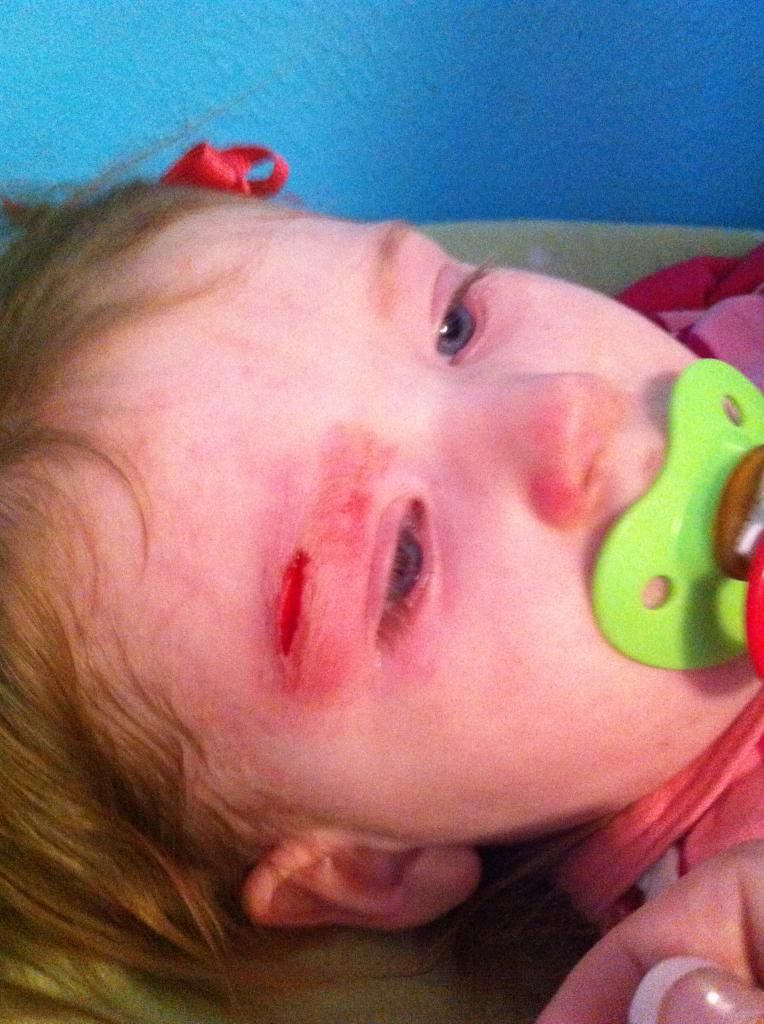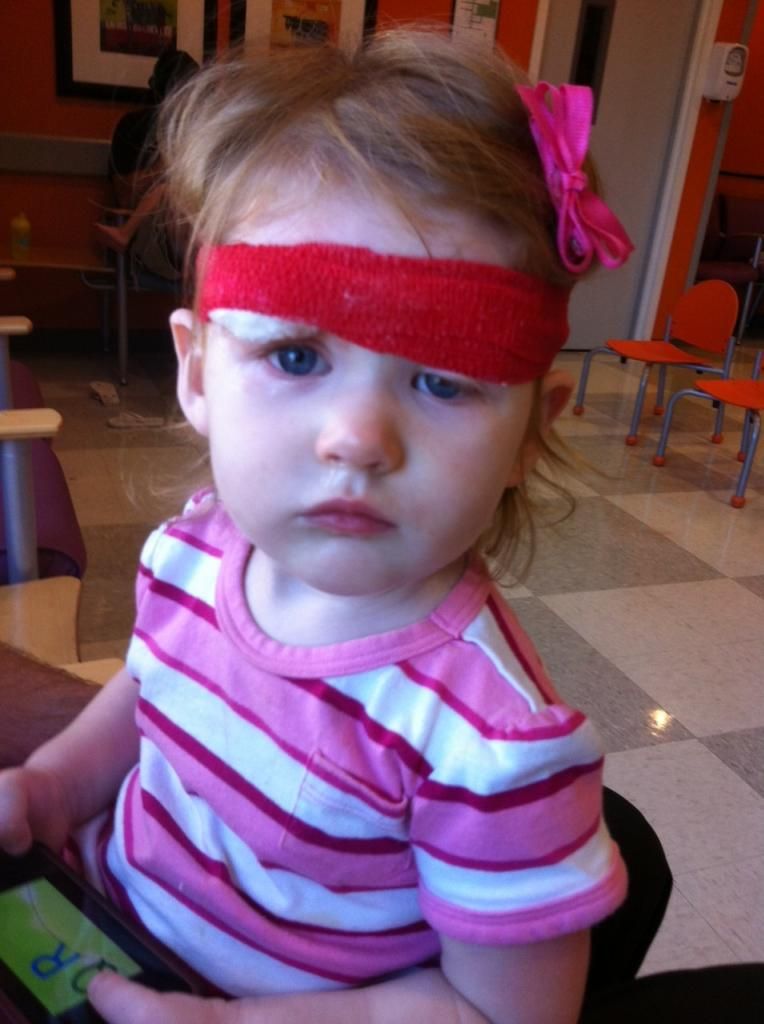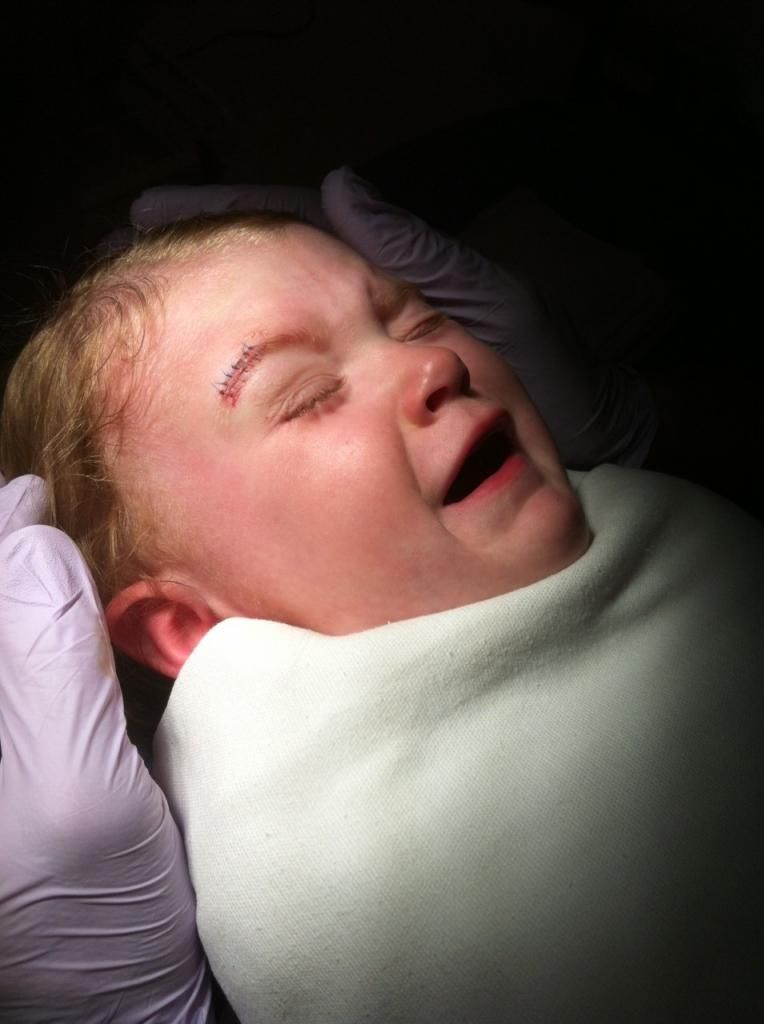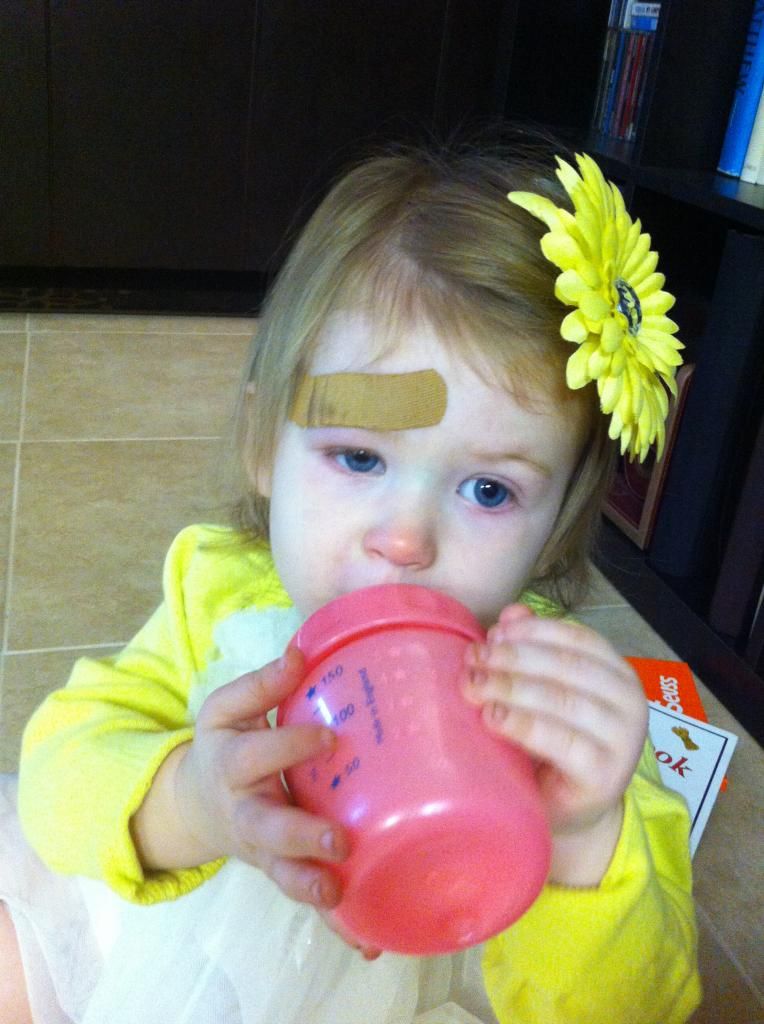 *17 months- ever since you were about 12 months I put a little training potty in mine and your daddy's bathroom. Since about 16  months you will sit on your little potty while i go to the bathroom and I'd give you a little piece of toilet paper to hold. Then at about 16 1/2 months you started wanting to throw the toilet paper in the big potty before i flushed it. Then at 17 months I lost it laughing when you reached behind to "wipe" before you threw the toilet paper in the toilet. I'm hoping that getting you used to the toilet will help you when we decide to potty train in the future. At least it's humorous for the time being. Ha.
It makes me realize just how much your little eyes follows every action. It makes me embarrassed for the times I got irritated and reacted in a way that I never would want you to. Makes me want to work so hard to be the best example for you that I can be while still setting firm expectations for your behavior.
*18 months- You talk non-stop. It's like a constant dialogue. Anything you see that you know how to say you don't hesitate to say it.  One night we were sitting on the couch reading a book and you looked at dada who was watching tv and said "sleeping! Dada, sleeping!" It looked like he had his eyes closed and so you pointed it out. We had no idea you knew that word. You surprise us daily with things like that.
*18 months- you are talking so much and putting multiple words together. Your favorite phrase is "this is _____." You usually use it correctly too. Ex: looking at the tv while a football game is on you'll say "this is football!" Or "this is wet!" Or… "This is hot." Etc. it's amazing how quickly your language exploded and how quickly it's taking off. You truly are a little sponge who absorbs almost any word you hear.
*18 months- today you were over at the table that we put your snacks on and you very dramatically proclaimed "snaaacks! All gone!!" With your hands thrown up in the air showing they were empty.
*18 months- fascinated with ducks and spiders. (Itsy bitsy spider)
*18 months- put with video
You were in mid jabbering sentence when a burp slipped out and you immediately stopped and proclaimed "I burped!" I started laughing, so of course you kept saying it. …. and kept saying it, and kept saying it. The transition in the video started several minutes later when you were still informing me that you burped.
*18 months- Well, it finally happened.  We walk down to the park almost every morning and when we are there you like to go down to the pond to throw rocks in. Well, this morning you lost your footing as you were throwing and slipped down into the mucky bank water. As you were trying to claw your way back onto the bank you kept dramatically saying "Ohhhh Noo!!" I was laughing too hard to help. After a few dips in the pond you were still pretty dirty and majorly reeked, but was at least enough of the mud was gone that I could put you in the stroller for the mile walk home. You didn't like having mud and moss all over you, but as you can see, you got over it pretty quick. Silly girl.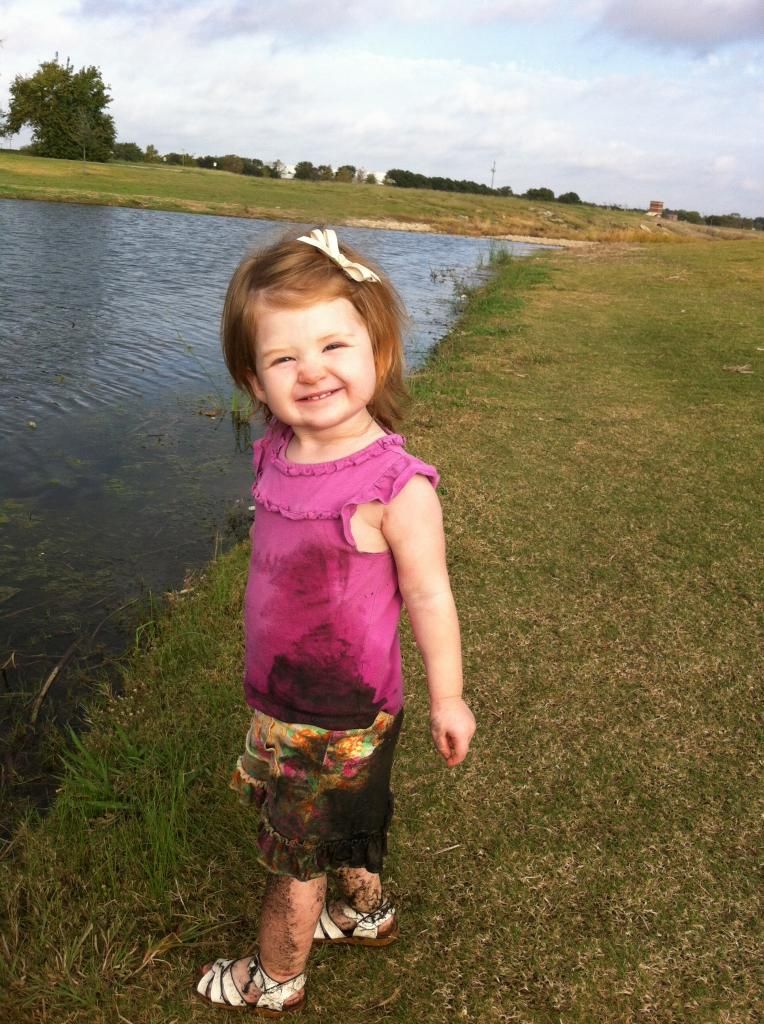 *18 1/2 months- I have been feeling for a little while that it was about time to turn your crib into a toddler bed. I figured it'd be a good transition before we threw you into the big bed so we could move the crib into little brothers room.  Plus, I just think you're ready.  You're such a big kid these days, it makes me sad. I guess I just felt like it was time to let go and put you in a situation to explore your freedom. : ) While I was converting the crib to the toddler bed you thought it was so cool to be able to climb in and out of it as you wanted.  You did great the first night. I didn't want to rock you completely to sleep and then you freak out cause you wake up and things are different, so I just rocked you until you were really sleepy. Then I laid you down and you just stayed there until you went to sleep. This was a huge success cause I had no idea if you would try to get out of the crib, but you didn't. About 2hrs after you went to bed (around 11) we heard a thud and crying. Sure enough, you had rolled out of the part that wasn't blocked. While I rocked you in the chair dada rolled up a towel and put it under your mattress on the open part so you couldn't just roll out. It worked like a charm! You slept the rest of the night until your normal 6:15. It was dark in your room so you didn't even attempt to get out of the bed. I wonder what you will do after day light savings hits and you can see some when you wake up. I'm glad we are doing this transition now instead of later when little brother gets here. I want as little change as possible at that time, cause I know it will be hard enough for you as it is. I mean come on, you don't even like dada to hug me let alone have another little thing practically attached to me for months. I hope you adjust well and like having a little baby around, but I worry you might get jealous, or lose your interest in me and not want me as much. I hope not.
*19 months- We're at the park… You: "poop! Poop!" Face turns red grunts a bit then looks at me and goes "I pooped." Haha!  I'd really like to put off potty training until at least after New Years, but if you keep telling me you're about to poop, you have plenty of control to be able to potty train.
*19 months- We had our first big kid bed incident last night. First, at 2 I wake up and looked at the video monitor and you were fast asleep on your rug on the floor. There is no way you fell out, you had to of climbed out or we would have heard the thud and cry. So I went in there and picked you up and put you back in the bed. Then at 4 something I heard a commotion on the monitor and heard you hop out of bed so I sat up and watched you run past our door and through the baby gate (we keep it unlatched at night) into the living room. I waited a minute to see what you were gonna do, but then you started freaking out cause you realized she was in there all alone in the dark. I tried to take you back to your bed, but you freaked out again. I should have just sat in there and rocked you cause you were so out of it you would have passed out so quick. Instead for some reason I took you into our bedroom with us and you went right back to sleep, but were awake at your usual 6:15 poking around at us trying to get attention. We usually leave you in the crib until at least 7. Silly girl. I really think you were half asleep when you dashed to the living room and might have even had a bad nightmare.
*19.5 months-  After we got home from our walk to the park I changed your diaper cause you pooped while we were there. After I changed your diaper I didn't put your skirt back on, because I was going to put a different one on before we met Ryan last night. Well, I needed to get some stuff done so I turned on the tv for you. I looked over after a couple of min and you had taken your diaper off. I didn't go put it back on her because I figured you had just pooped and so you could sit there bare booty for a min. Well, then I noticed you were kinda grunting around, so I asked you if she needed to go to the potty and you ran to the bathroom. We got you up on the toilet and you grunted around, but only toots came out. So I was like "alright kinsley, lets go."  Since you had just pooped I didn't figure you really had anything in there. Well, you were really persistent about staying. So, to compromise I went and got your little kid potty out of our bathroom and sat it in the living room.  You kept grunting around and stuff so I was like, "Kinsley, make sure you're on the potty if you need to go." So you sat down, and you did.
The next day..
You peed in the potty. I was going to the bathroom and you ran into the other one yelling "peet peet" and grabbed the little bag that has the toilet insert (to make it kid size.) So I felt your diaper and it felt warm like you had just gone. So very disgruntled like I took off your diaper and sat you on the potty. You immediately started saying "mint!" So I was like, "Kinsley it doesn't count if you go in your diaper and then sit on the potty."  I tried to get her to get off but you just kept saying "peet!" So I turned to the vanity and started fixing your sippy cup that you had thrown down and messed the lid up and sure enough. There went the pee.
You have been wanting to sit on the potty for some time now, but you had never actually gone, and it just whipped me down to have to wait around. Now that you have gone in the potty two days in a row I feel bad that I'm not doing more to encourage the interest. (I mean other than the usual-you have always sat on your little potty while I went and threw toilet paper in the big potty after I got done before I flushed) Does this mean she is ready? Or I am just getting lucky? I don't feel like I've pushed it at all so far. I feel like you have completely done it on your own free will. I just don't want to start trying too early and get frustrated. I was wanting to hold off until after New Years, but now I just don't know if I can justify waiting that long. I guess we'll see how the next couple weeks go.
*20 months- Every night for some time now we have prayed at bedtime together while I rock you to sleep. Lately you even bring it up before I get a chance to even get started. As soon as we get situated you start saying "Pray! Pray!" Then ill ask you who you want to pray for and you go through your regular list. It melts me heart that you like to pray and that you insist on it every day.  After praying before eating today, Amen was said and we started all talking (me gram and dada) and next thing I know I hear you praying on your own and look over there and you had your head down. I only caught the very end when you said "amen!" but Gram said she heard "mama" and a couple other words. It made my night. : )
*20 months- Big kid bed!  Since Easton will be needing the crib very soon we went ahead and transitioned you into the bed that Dad bought for me when I was about 12.  I loved that bed, and I hope you'll like it too.  We bought one of those handy rails that attach under the mattress and we haven't had any issues with you falling out.  You LOVE your big girl bed.  You'll play in there and jump around on it randomly throughout the day.  I have also caught you on the video monitor trying to climb up the headboard and hang off of the shelf and had to run in there and get you.  Quite the little monkey you are!  When we moved the crib into Easton's room we also moved the rocking chair.  Every now and then I will still rock you, but usually I just go climb in bed with you and still get that time as snuggle time before you go to sleep.  After we say our nightly prayers you will snuggle your head up next to me and usually just lay there until you pass out.  I usually wait until you are pretty tired before we go in there to go to bed, so it doesn't normally take too long for you to go to sleep.  I love those moments though.  I know I will look back and they will have flown past and so I try to soak them in every chance I get.  I know that you'll never remember these moments, but hopefully you'll at least remember the way you felt and that someday it will be a part of the bond we have.  I really hope that we are close when you are older, but it is definitely not something that I would ever try to push on you.  If it is there, it's there.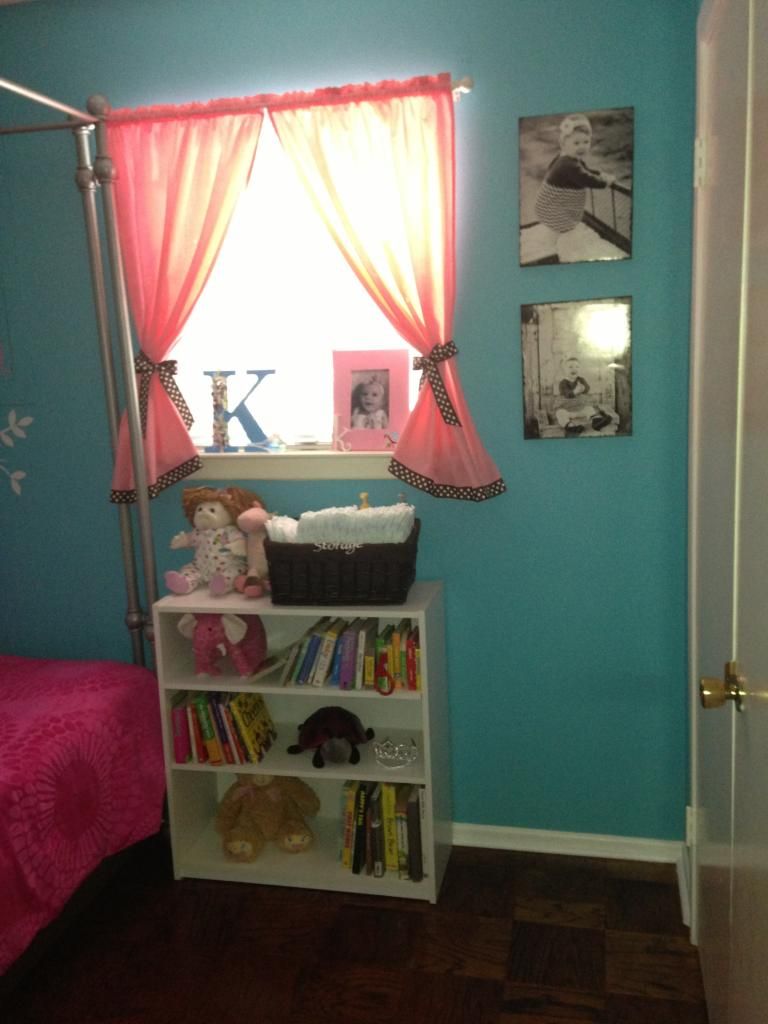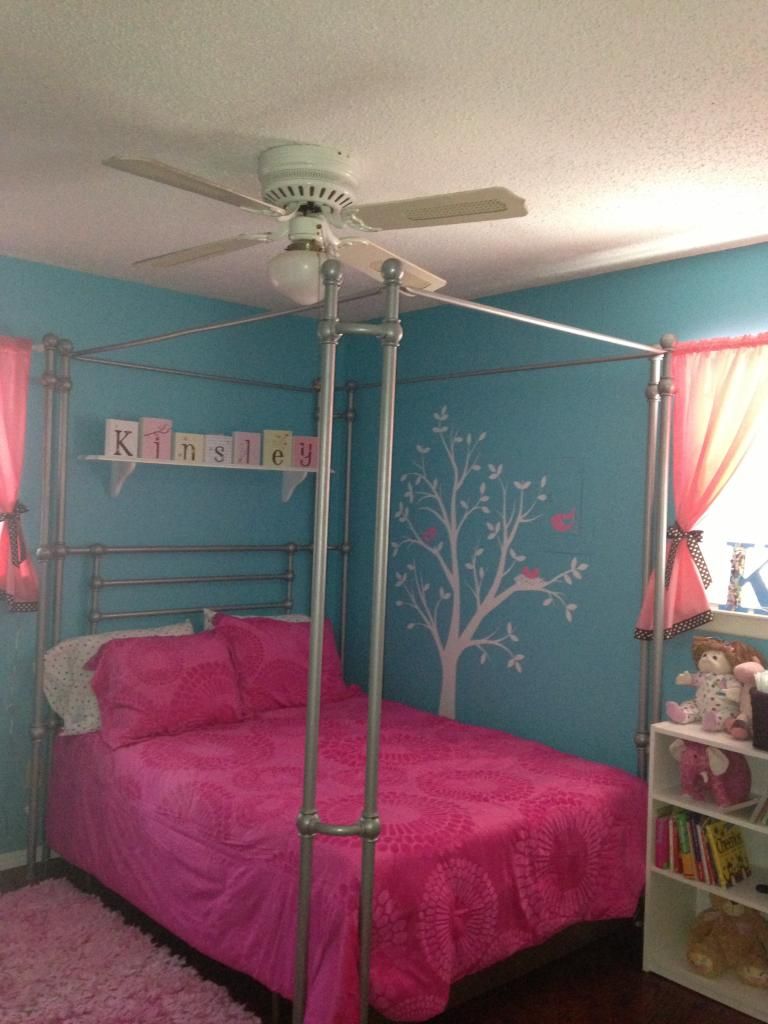 *20 months- You did really well at New Years and with all the traveling surrounding it. (Considering the completely new environment you were thrown into.) Your language is breaking through at rapid speed and you are picking up on most everything said to you, or around you, and repeating it. Your spunky and goofy personality is really starting to shine through too. I love watching it develop and watching you grow into your own little person. … And your own little person you definitely are. At the meeting after services you would make your way down to the front through all the people to find the kids without hesitation. I think it's safe to say we're gonna have a little "people person" on our hands. I love that you are so outgoing and are drawn to other kids so much.
You skated for the first time at the meeting and loved it. You were so determined to be able to do it yourself (but of course couldn't yet) and kept trying to pull away and do it on your own and were determined to learn to do it. That's definitely a trait I can relate to.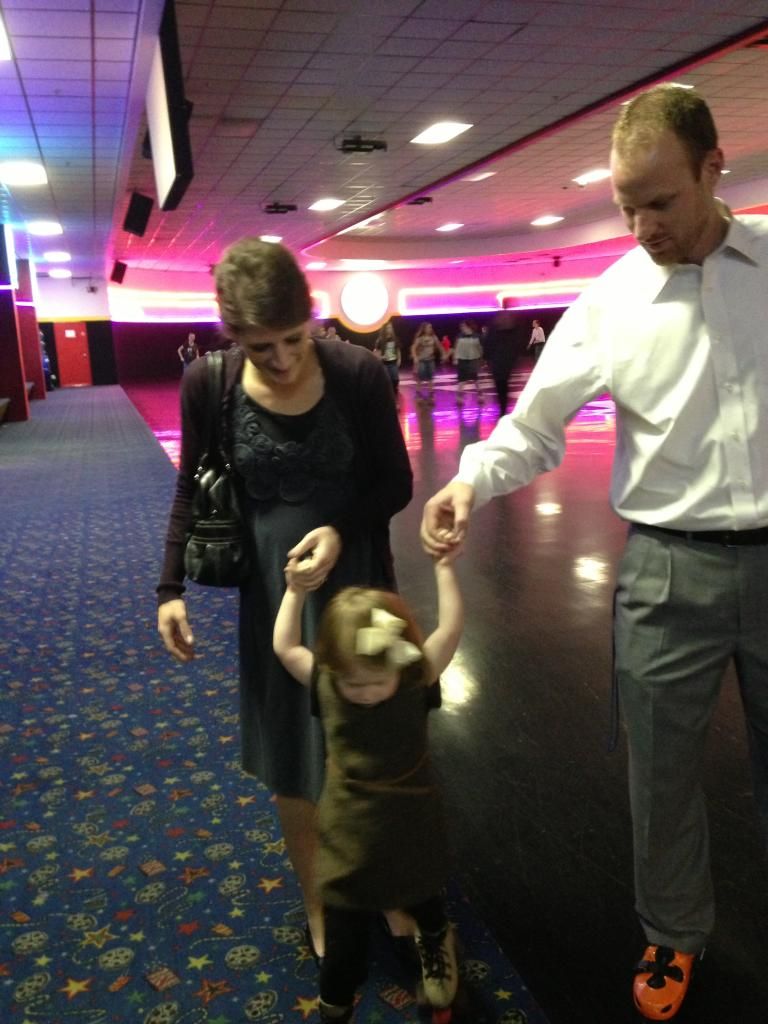 The random, goofy, faces you make crack me up. You definitely hammed it up for people and loved the attention!  I love it when people comment about how full of personality and fun you are.  You are quite a handful a lot of days, but I wouldn't take it any other way.
*20 months- Sleep? Who does that these days. You have way too many things to see and do to sleep. You are very much so a busy little thing. Constantly on the go and constantly into something or have your hands on something. You go 100 miles per hour from the time you wake up until your eyes are shut.  Keep it up, it's how this momma stays skinny.
*20 months-  You also like to assert your independence, which I want you to be independent, but not at the cost of disobeying me.  For a while there it was a daily battle, but you seem to FINALLY be understanding that when you ignore me or what I ask you to do (yes, I know what you understand and what you don't), you get a spanking.  For a while I felt like all I was doing was spanking you every day, (Yes, you really are that stubborn and needed it) but now you seem to be understanding the whole "whose in charge" system.  Hopefully this trend continues, it's much more fun for me to not have to be constantly disciplining!
*20 months- You're obsessed with the "Bubble Guppies."  You have never really been into any specific character or show until now.  We bought a Bubble Guppies episode for the iPad for when we went up to Oklahoma for Thanksgiving.  You have been completely obsessed since.  You LOVE them.  "Bubbles!!!"
*20 months- Your first snow in December!  (That you were even old enough to realize something was going on at least) It made your day when we gave you a cup of it and let you eat it.
Your little brother is going to be making his appearance very soon. I see you having some issues with jealously, but I also see you being a good little helper. You are always so enamored with babies when you see them. You want to put their pacis in their mouths and kiss them and just touch them in general. I hope that I'm able to adequately split my attention between the both of you and make you feel involved. Our time together is really starting to run short, and its time that ill never get back. I have loved having you as my little sidekick and it makes me sad to know that our relationship is about to change a lot.  Patience with your constant getting into everything and your stubbornness has been difficult at times during this pregnancy and I know it's going to be exhausting for awhile, but I'm so ready for Easton to get here and to start life as a family of four. I hope and pray that ill be able to be the mother for the two of you that I've always wanted to be whether it be a rough exhausting day or a great one. I don't want these times to fly past me in a blink of the eye, but I know they already are. I mean, you're gonna be two years old in 3 months! Crazy.
I love you more than you'll ever know or understand until you have kids of your own. I look at you and cant imagine life with any other way than with you in our arms and under our care. Thank you for pushing me to my limits and making me want to be a better, more Godly, more patient, and stronger person than I ever have been in the past.