These last several months have been crazy busy and have flown by SO fast.  Easton made a surprise appearance after dumb me fell off a bar stool, and you have adjusted so well to him being here.  Here is a little snap shot of the last 3 months of your life. : )
21 months- You love communion bread! We had the communion back in January and I always make an extra loaf.  You loved going to town on the extra one. We'll have to make it more often for fun!
21 months- I see you copy exact actions of mine. It scares me! Ex: I yell at the dogs to go out so I can shut the dog door. You will mimic me exactly and yell at them and point to the door. Agh.
21 months- for the longest time you would just say "no" to everything no matter what. Lately if its something you want you will say "mhmm" instead. You still won't just say "yes," but "mhmm" is cuter anyway and gets the point across. : )
21 months- You began potty training!  See previous post for that whole experience.   I think you did AWESOME for how young you were.  Way to rock potty training sweet cheeks!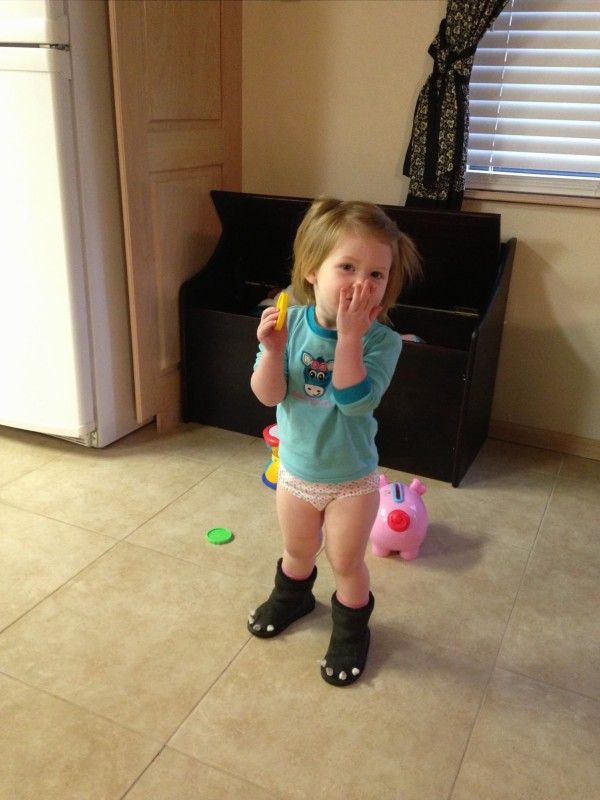 22 months- So I decided to get another bag of sonic ice on the way home since we were out. You were falling asleep in the backseat and I was trying to keep you awake so I told you I'd get you a treat at sonic and it'd be delicious! So we get there and I decide to get you a small watermelon slushy. (First time ever to get a flavored drink at sonic and weren't happy when I went to hand it to you cause I think you thought you were just getting a water like usual) So you take a drink and smile and I say "that's yummy huh?" And you nodded your head and said "deliiiiicious." I cracked up. Can't believe you picked up on that word with me only saying it once when you were half asleep. Silly girl.
22 months- Easton was born!  … and you LOVE kissing all over him.  TOO much. Ha.
22 months- began to try to stand up to pee because you saw dada do it.
22 months- You are so sweet and SO good with "bubba." You have turned into such a little mom. Wants to change his diaper, wipe him, feed him blue berries, constantly kiss him, lay down next to him anytime he's on the floor, hold him, announce any time he's doing something different (Easton pooping, Easton sleeping, Easton toot, Easton sneeze, Easton crying, Easton awake), etc. You like to get out the stuff I need for me to change his diaper and love to go get things for me like his paci when I need them. You are going to LOVE it when he gets on the move and you can start playing with him more.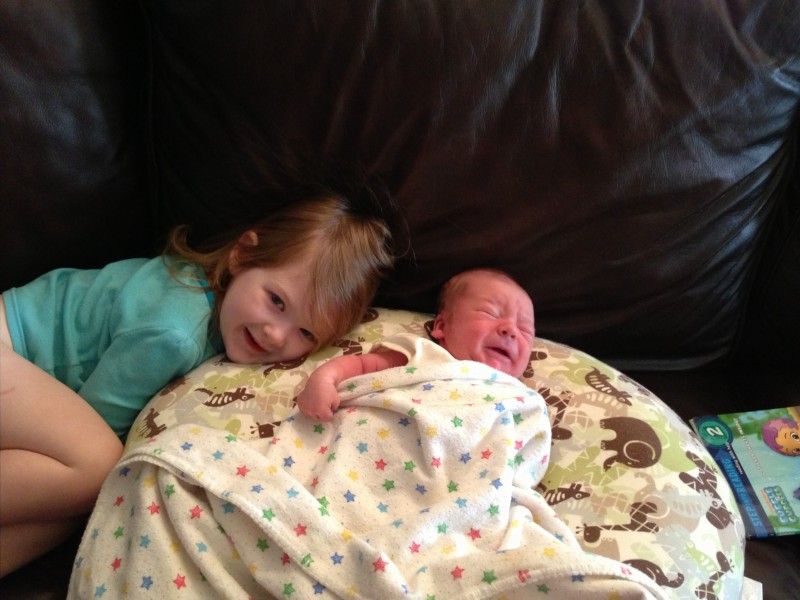 22 months- got sick for the first time. : ( You were completely miserable with a faucet for a nose, a croaky cough that would make you cry out in pain, hoarse voice, and fever.  It was impossible to keep you out of Easton's face and sadly he ended up getting it.  Turns out you passed RSV on to him.  It was scary scary for this momma who isn't used to having a sick kid let alone a sick newborn.
22 months- love it when you look up at me and say "momma, pick up me!" And then give me a huge hug. I love you so much!!!
23 months- seems like its always the little things that touch me the most with you. Today I was helping you do a painting on a canvas and you were loving it … All the sudden you stop and look over at me and give me a big smooch on the cheek and then got right back to work. A lot of times ill randomly kiss you on the top of the head, and I know that you were probably just copying what I've done to you 100x in the past, but it made my day. It was your way of saying "love you, mom."
23 months- You and dada were getting ready to leave to go to Home Depot while I made dinner… And I told you "Bye, ill miss you!" And you replied with "uh huh" then you guys went and wiped your nose and did a couple other things and then as you were heading to the back door to leave you said "Bye mama, i'll miss you." Haha. Such a little copy cat, but so cute!
23 months- Wanted to pray for potato head. Haha!
23 months- I love love love love how you will give me random kisses sporadically throughout the day. You make me feel so loved. I really hope I make you feel the same way. I know I'm not near as good at it now that Easton is here and I have my hands full.
23 months- I really can't tell you how much I love watching your personality develop! You are so spunky and goofy and you love when we laugh at you. You are also talking SO much.  You will  repeat anything we or someone else says and are putting full sentences together!
24 months- there have been times over the last two months that I have expected you to be way more grown up than you are. With the craziness of chasing you around while also trying to take care of a baby I know I often had expectations for your behavior that were above what you were capable. I think I am getting it down now though. When I get to randomly cuddle with you or hold you as you fall asleep it's a great reminder that you are still a baby yourself. You're my little girl that is still my favorite little sidekick. For almost 2 years it was just me and you doing our thing. I can't imagine the adjustment that you have gone through also the last couple months.   The craziness of having two has made me get impatient with you way way more than I want and my goal is to fix that problem. Sadly, I need to work to remember that you are not a nuisance, you are just my crazy little girl that constantly needs to be corralled. Haha. The love and pride that fills me when I look at you and see the precious little being you are becoming is indescribable.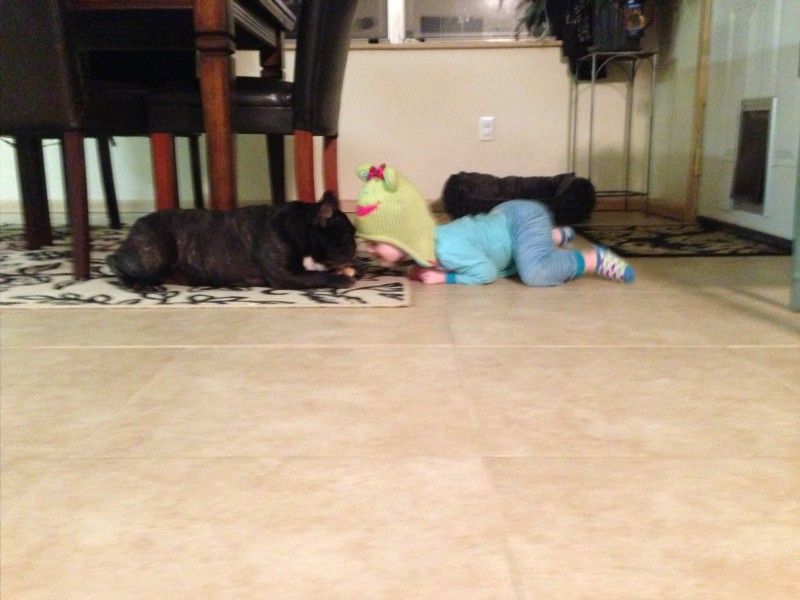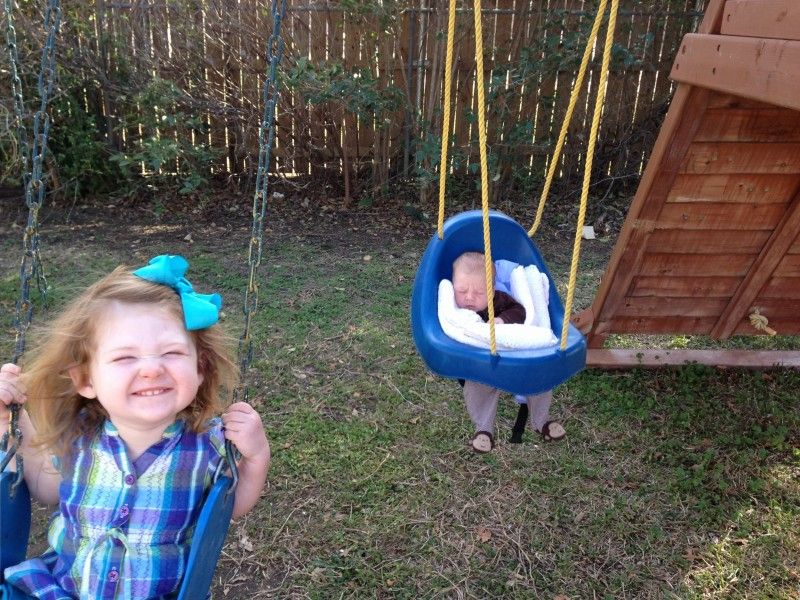 A little bit about you at two:
You're independent, outgoing, happy go lucky, march to your own tune, crazy, rambunctious, noisy, and destructive.  You are so so so hyper.  You wear me plum out a lot of days, but I wouldn't change your personality for anything.  You are definitely a unique little thing, and I love that about you.
You LOVE to be around and play with other kids and I know you're gonna love it when Easton is big enough to play with you.
You're extremely goofy and love it when people laugh at you and give you attention.
Sometimes you still freak out and start crying for me randomly when you get upset, but you haven't been doing it as much lately and I think you're about through that stage.
You don't have a ladylike bone in your body. It reminds me of a story Grammy has always told me for years about myself. That mom would have me dressed up in the frilliest dresses and there I would be out there with all the boys playing football with bow and curls in hair just bouncing around crazy. I have a feeling you are going to be very similar. I like that. I don't know how I'd handle a prissy girl. : )
The one girly thing you have going for you is that you love shoes! You love putting them on, taking them off, trying on 20 different pairs every day, etc.
You have finally started sleeping through the night without waking up. After Easton got here I just couldn't get up with you also at night and so dada did it for awhile. Then we decided it was time to let you just figure it out, and you caught on pretty quickly. Thankfully since about 23 months you have been sleeping through the night without us having to go in there. We do still have you locked in the room though. Hopefully soon we'll be able to take that off.
About our family:
We sold our house!  We should close the beginning of May. It is really exciting, but also kind of sad to be leaving our first home. The home that you and your brother were both brought home to, and the home that is where many of your firsts happened. I'm excited for what the future holds though.  I hope we find the perfect house that we can create many more memories in!
We found Kimbo a new home only days before Easton was born.  It was probably selfish of me to want to get rid of him, but my cleaning load has almost cut in half since he's been gone. He just shed so bad and tracked so much dirt, mud, and other junk in that I was constantly sweeping and mopping. It feels so great to not have to constantly clean up after a dog!! Zoey didn't seem to be phased at all by his leaving. She follows us around more and sleeps a lot more, but other than that she is pretty much the same crazy little animal that you love so much.
Your Second Birthday!