After wondering for awhile what exactly I'd do with my website (Thank you Randy for setting one up for me!) I decided that it would be the perfect place to track the things I've made, ideas for the future, and how I think it turned out/if I'd want to make or do it again.  Now that I'm going to be home full time I plan to spend a lot more time crafting, sewing, and enjoying things I previously didn't have time for while I was working and in grad school.
I saw the idea for this diapers/wipes strap on pinterest.com and had to try it.  The little pouch I had my diapers and wipes in before was a free one I got from the hospital, and putting aesthetics aside, I just didn't like the way I had to pull everything out and shove it all back in when I got done.  Plus, the instructions for the strap were so easy that it was a win/win to throw one together.  To be specific, I threw two together. I had extra fabric laying around and couldn't decide which fabric I liked best so I figured why not just make one out of each and then decide.  I might even make a third!  If I make a third one I am going to go pick out and buy fabric that I specifically like and want for it, not just what I have laying around.
Here is the link to the website that I got the instructions from and followed:  http://cally-cruze.blogspot.com/2009/08/diaper-strap-tutorial.html
The only thing I changed when I did my own was I made it longer then the instructions suggested.  I wanted to make sure there was plenty or room for several diapers.  I'm terrible at remembering to put more diapers in the diaper  bag, so the more the better.
Pictures of the two I made: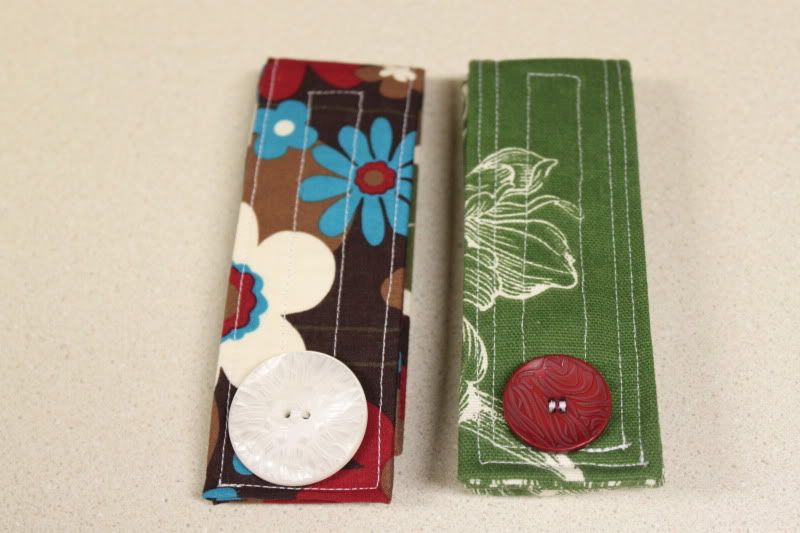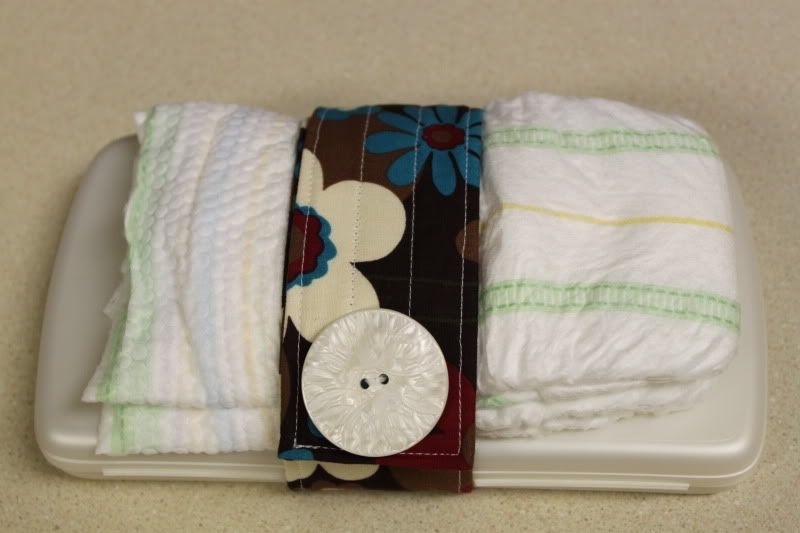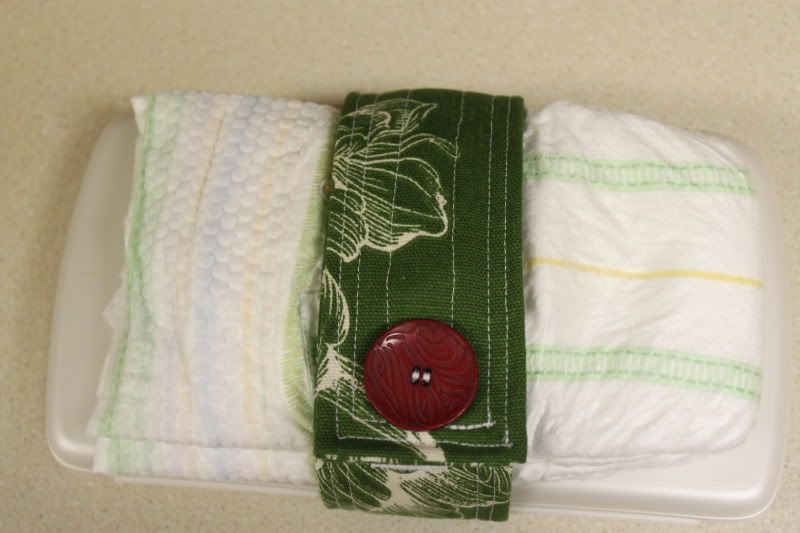 I really like the idea of tattering the end of the strap, I am just fearful I will end up messing it up.  The only negative aspect that I've found so far is that the pouch I was previously using had a strap that I could put on my wrist.  We all know that when you're trying to get to a changing table with a child you have no free hands.  I think I may add a wrist strap to the next one I make.  I also want to give the below website a go sometime as well.  It shows you how to make a strap, cover for the wipes, and a changing pad.  Super cute.  I figure it could be a cute gift idea.
http://www.craftaholicsanonymous.net/2010/05/rtw-folding-change-pad-carry-all.html
Now I'm having difficulty deciding which DIY project I want to get to next.  So many ideas, so little time!