The bedding ….
Thanks to mom for putting up with my indecisiveness while shopping for the fabrics!  The two bottom pics are the patterns I made and it all cut out and ready to go!  It didn't end up being as time consuming as I feared, yay!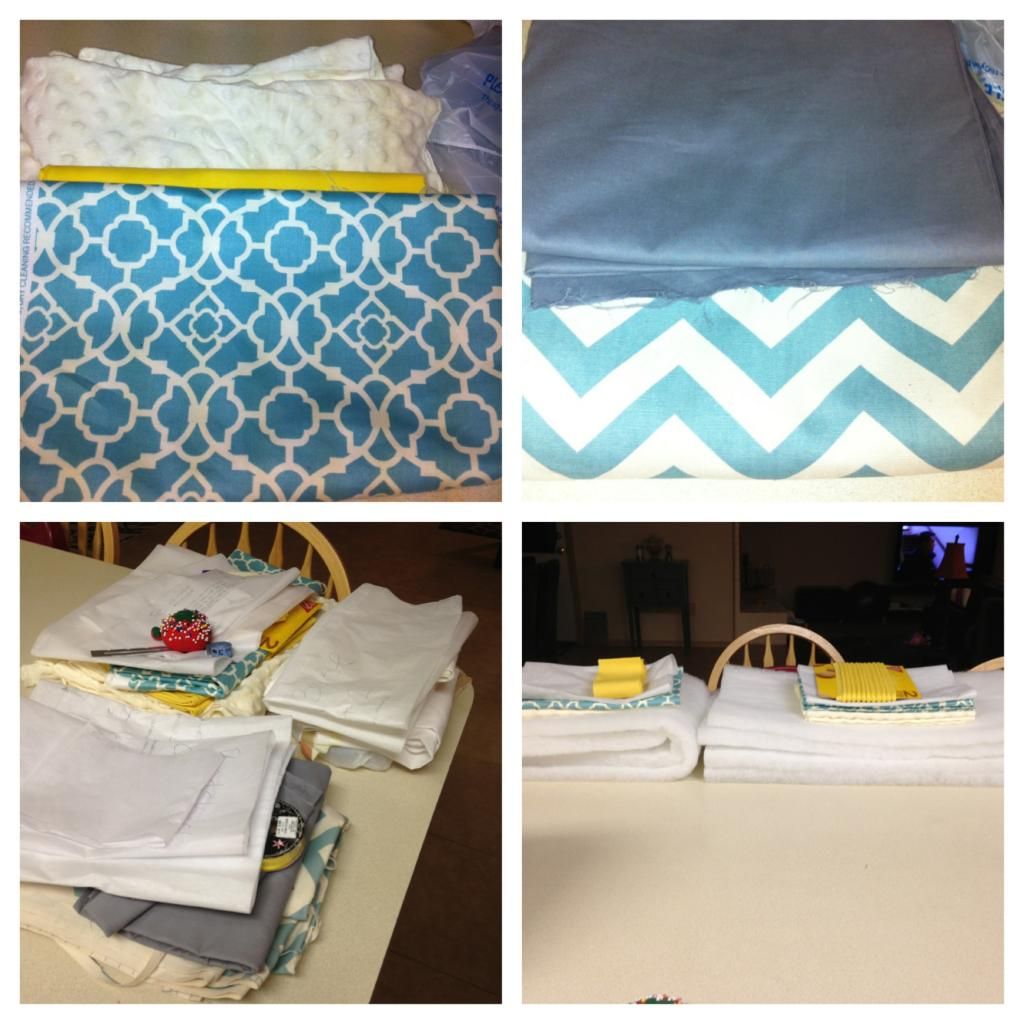 Putting it all together.  Another thanks goes out to Rhonda for doing the piping for me so it was ready to be sewn into the bumper.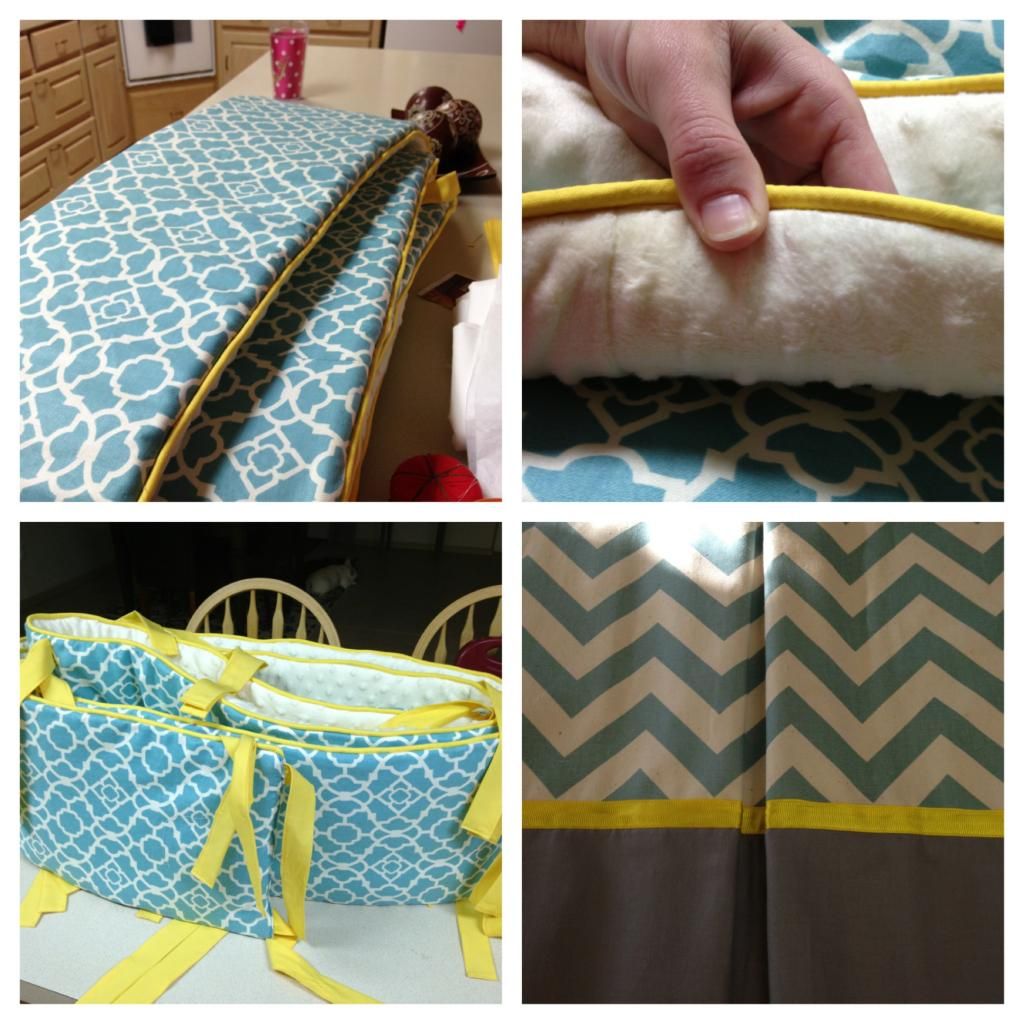 All done!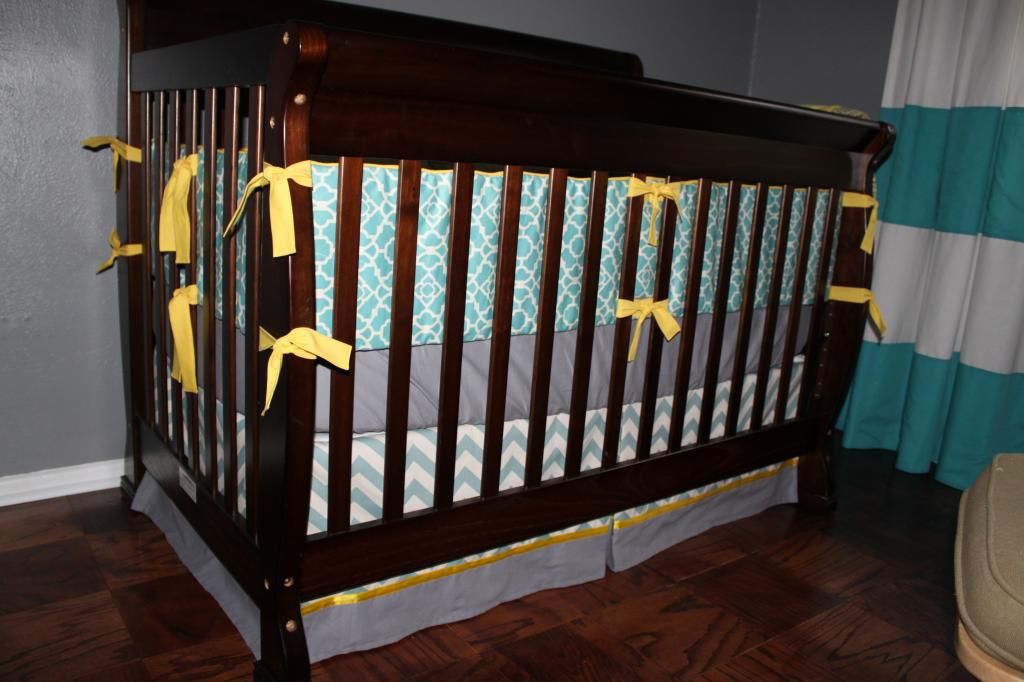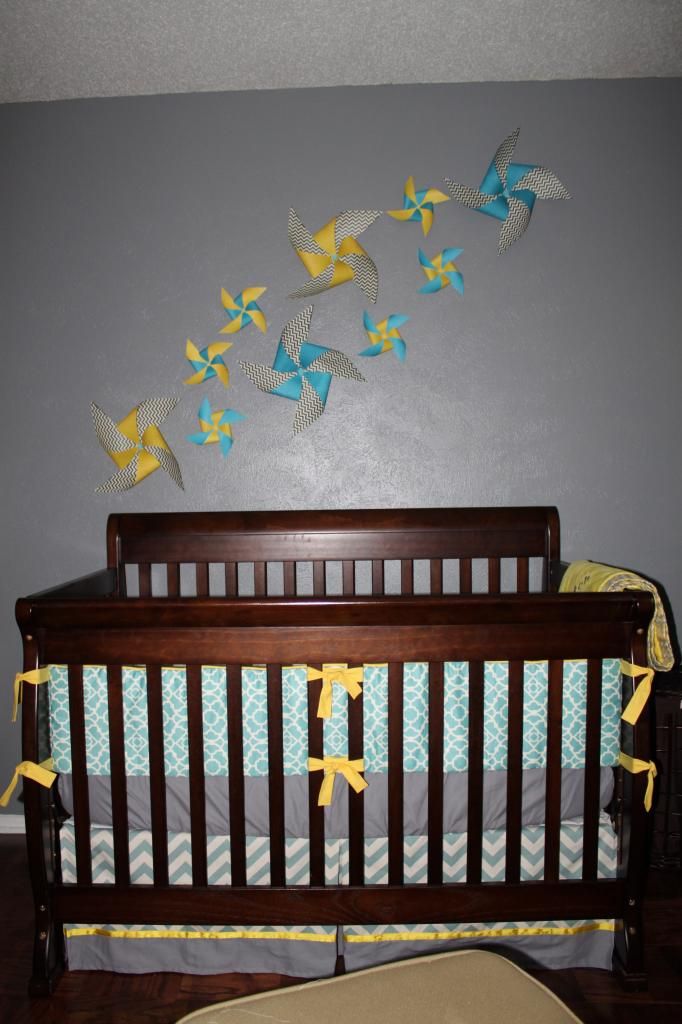 The Dr. Seuss sign….
Here is the fun piece of fence that I found.  Thanks to mom for bringing down Dad's circular saw so I could cut it up easier!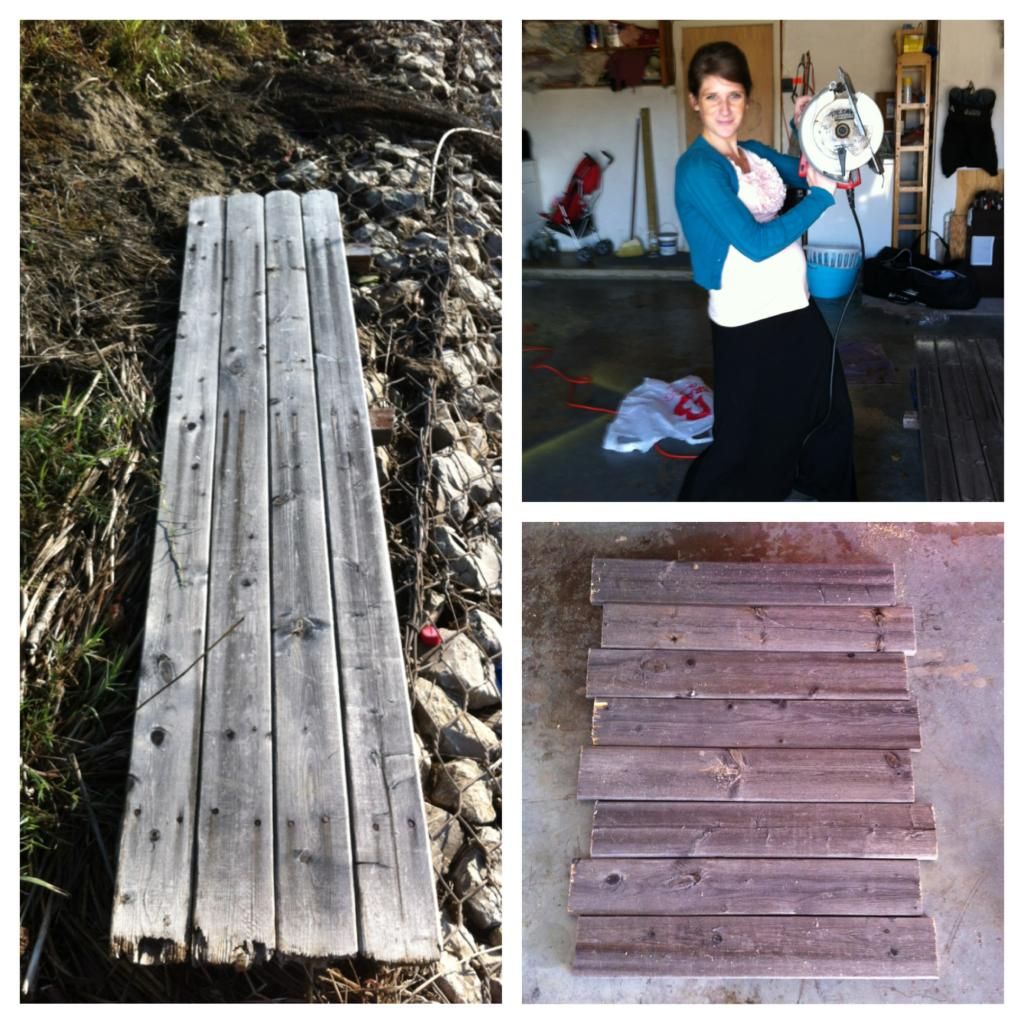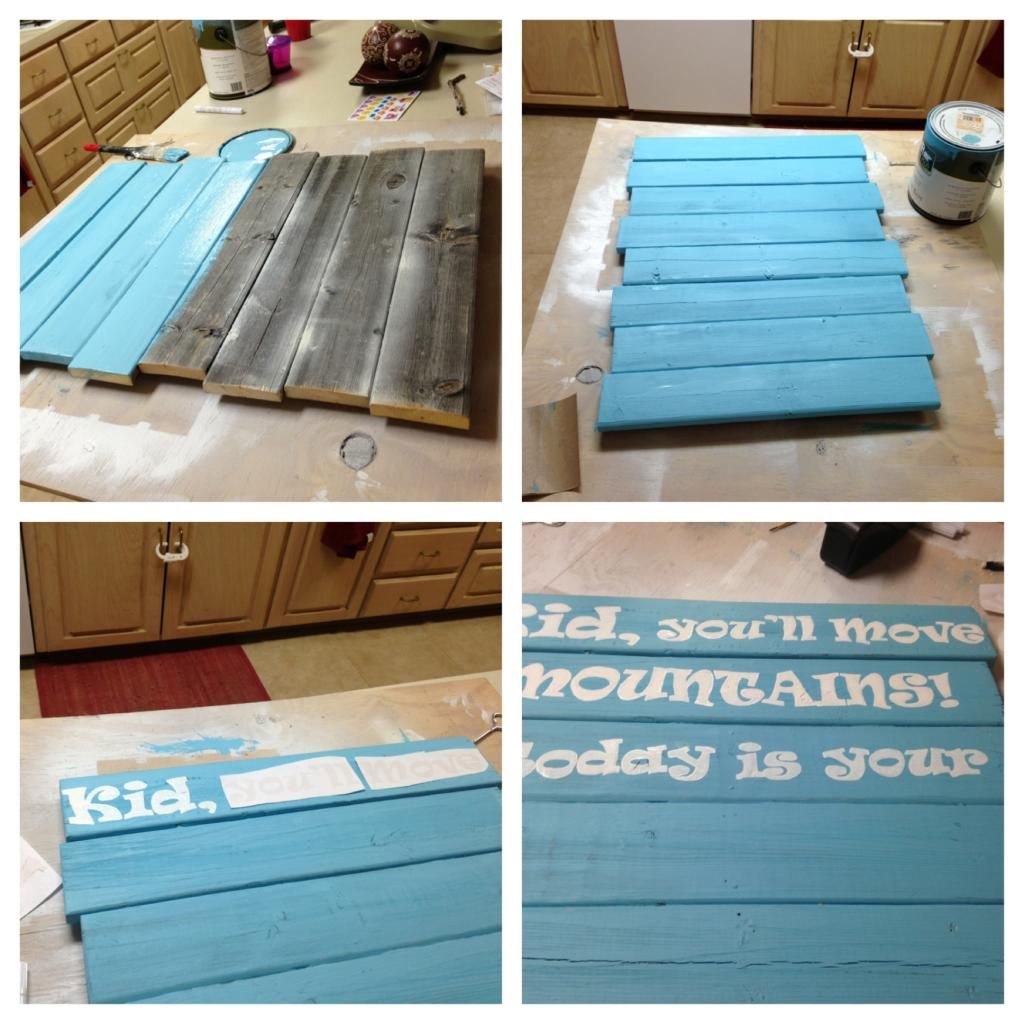 After I finished it the first time it fell off the wall and busted apart.  Soooo…. taking that into consideration, I don't think it ended up looking too bad …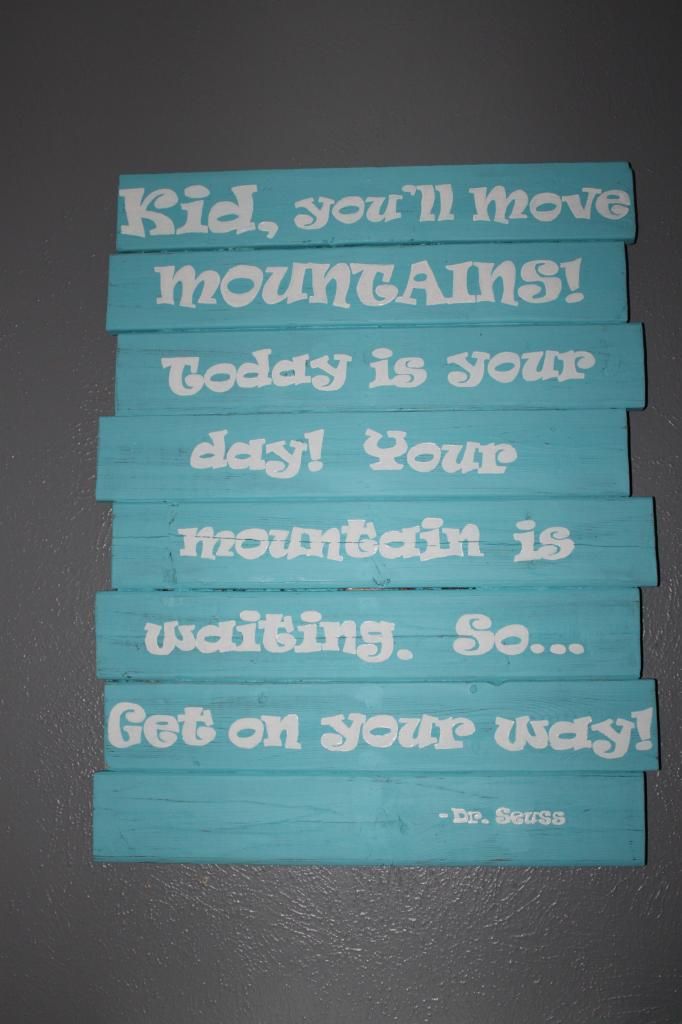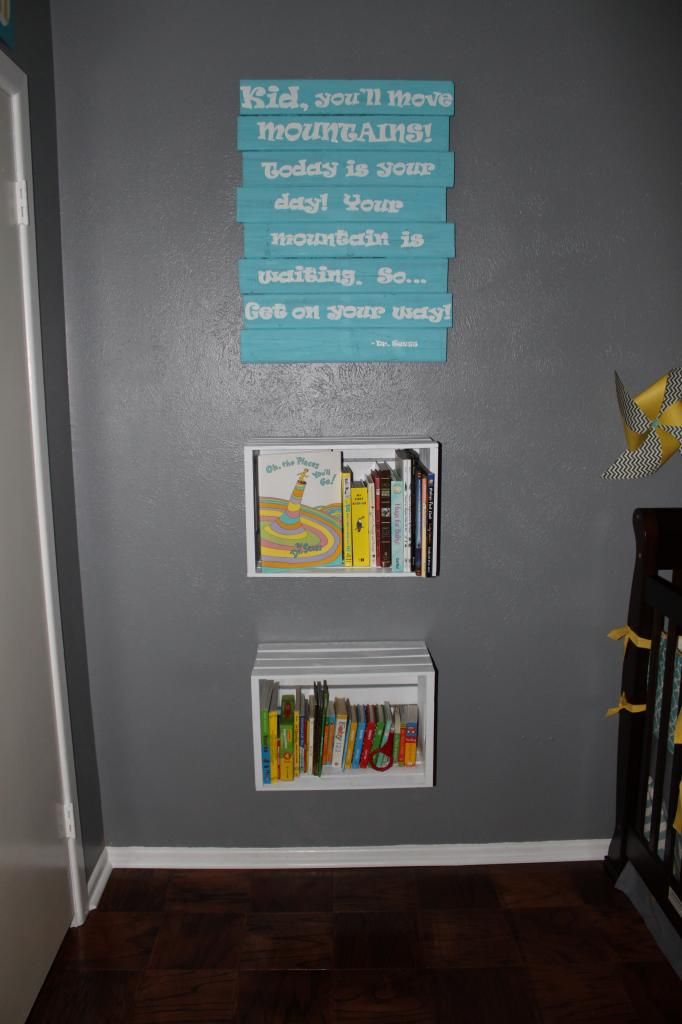 Here's the rest of his nursery ….
Thanks for doing the curtains for me, mom!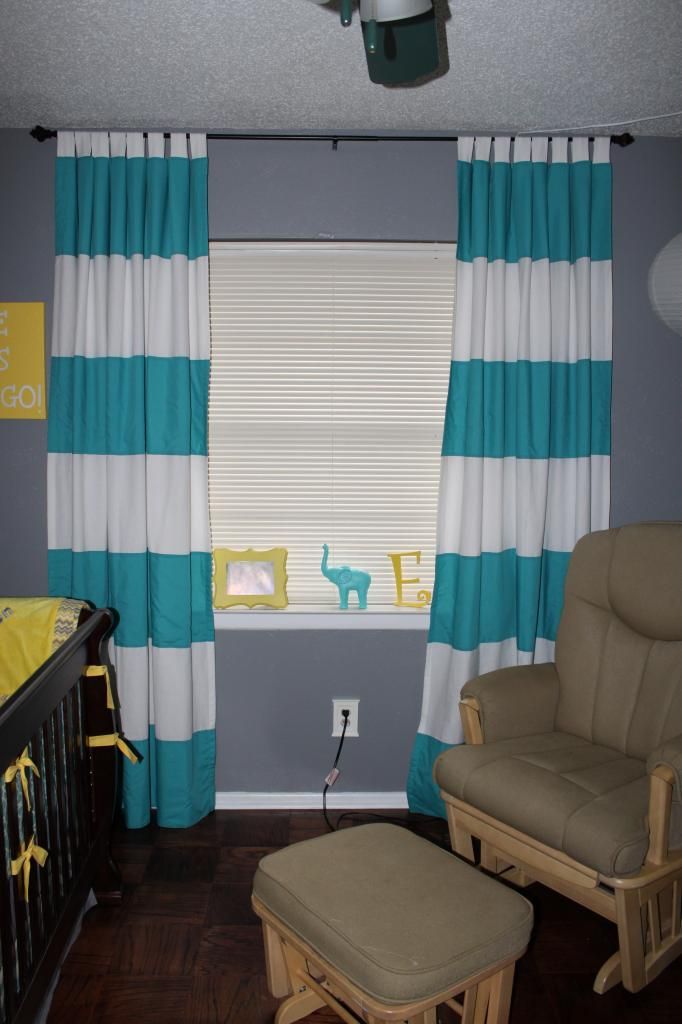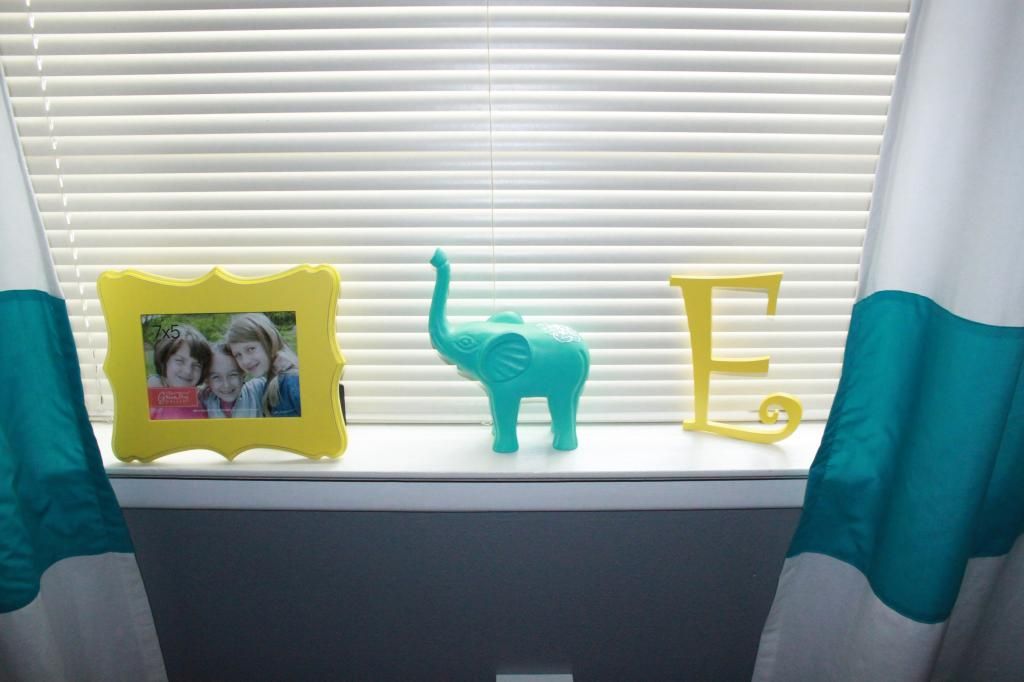 This little sign was the first thing I made for the nursery, and my main inspiration!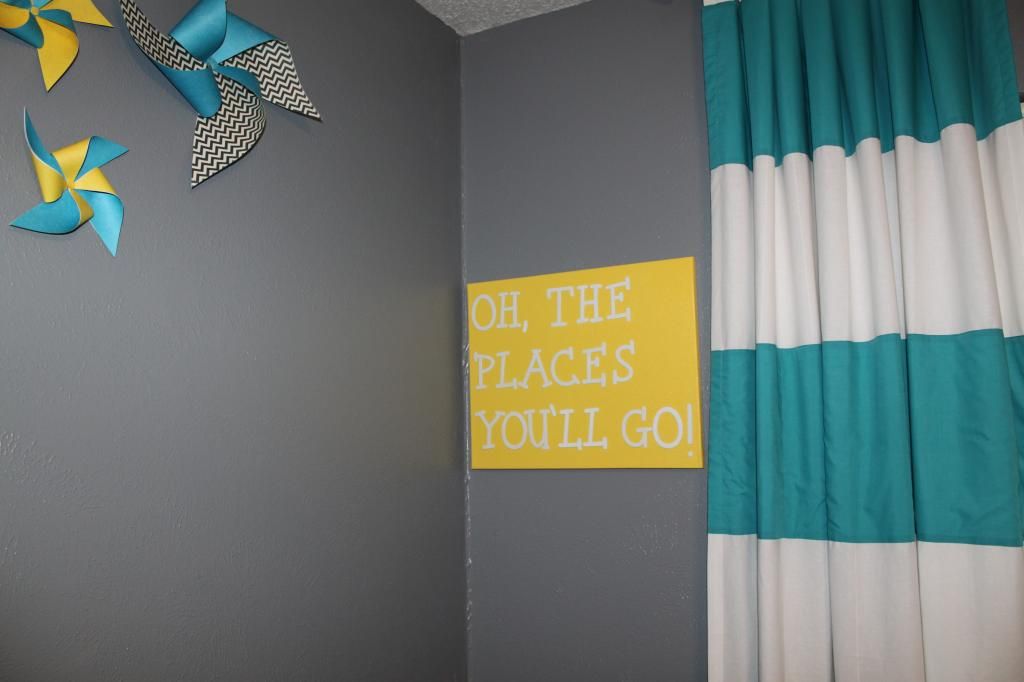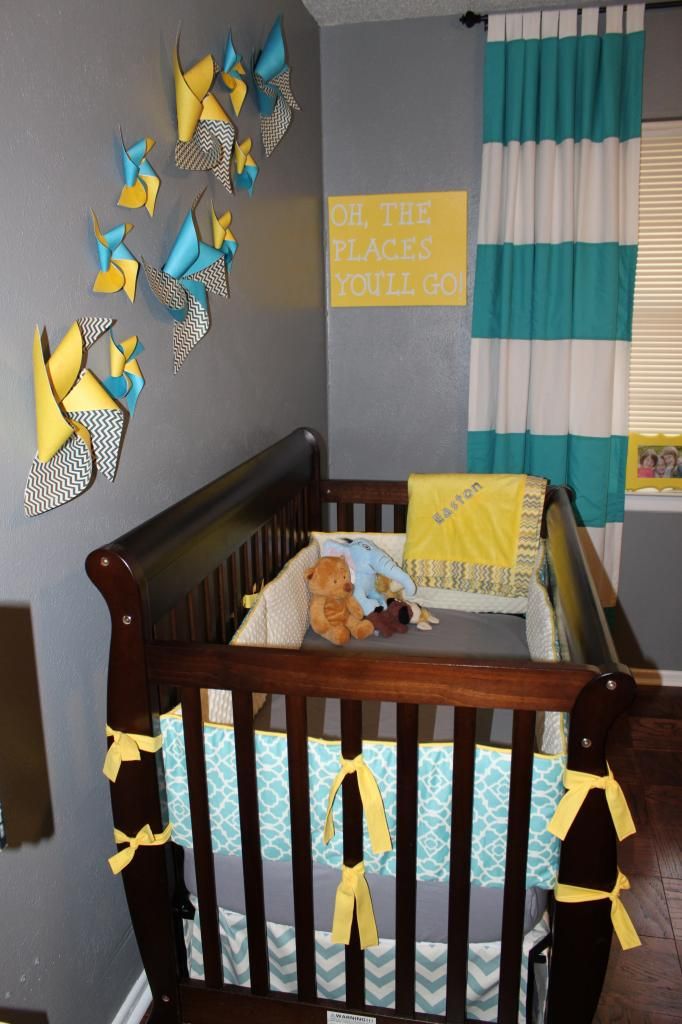 The awesome pinwheels Rach made!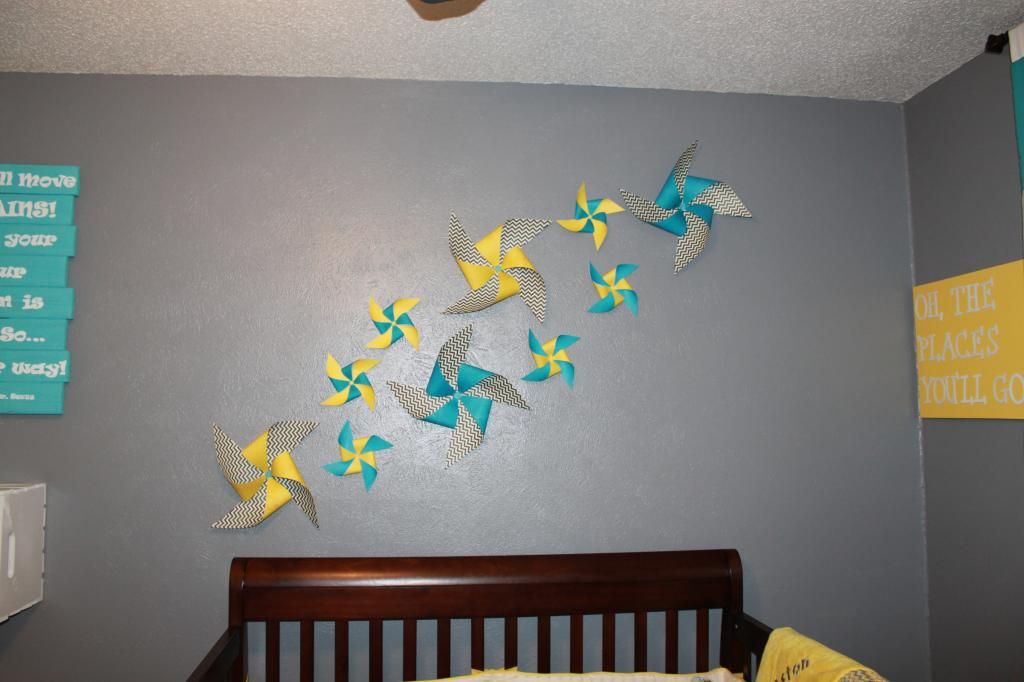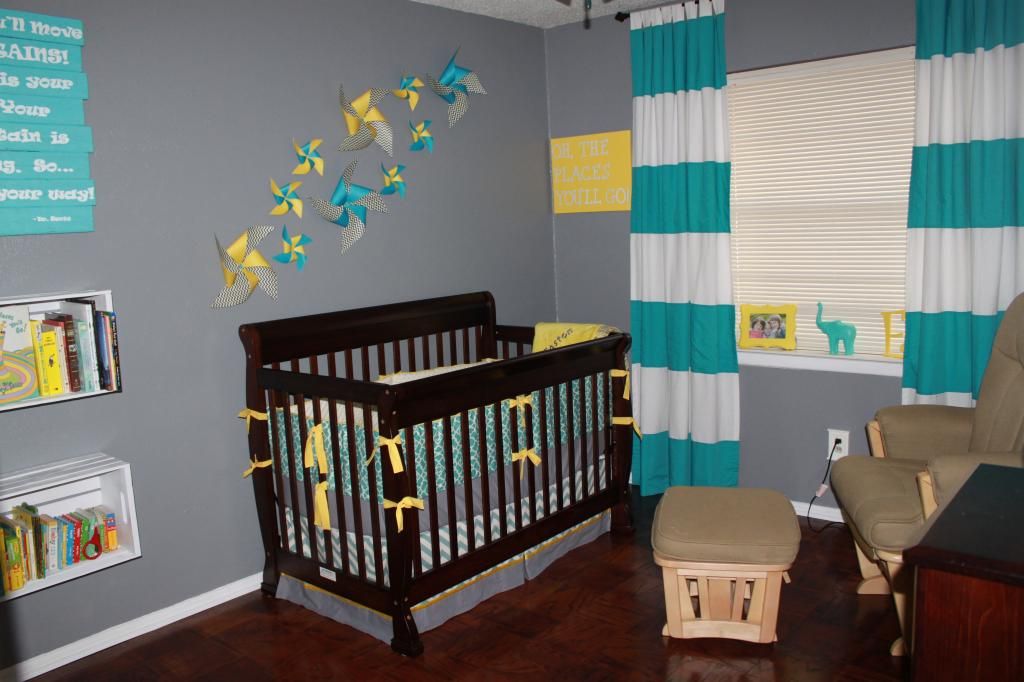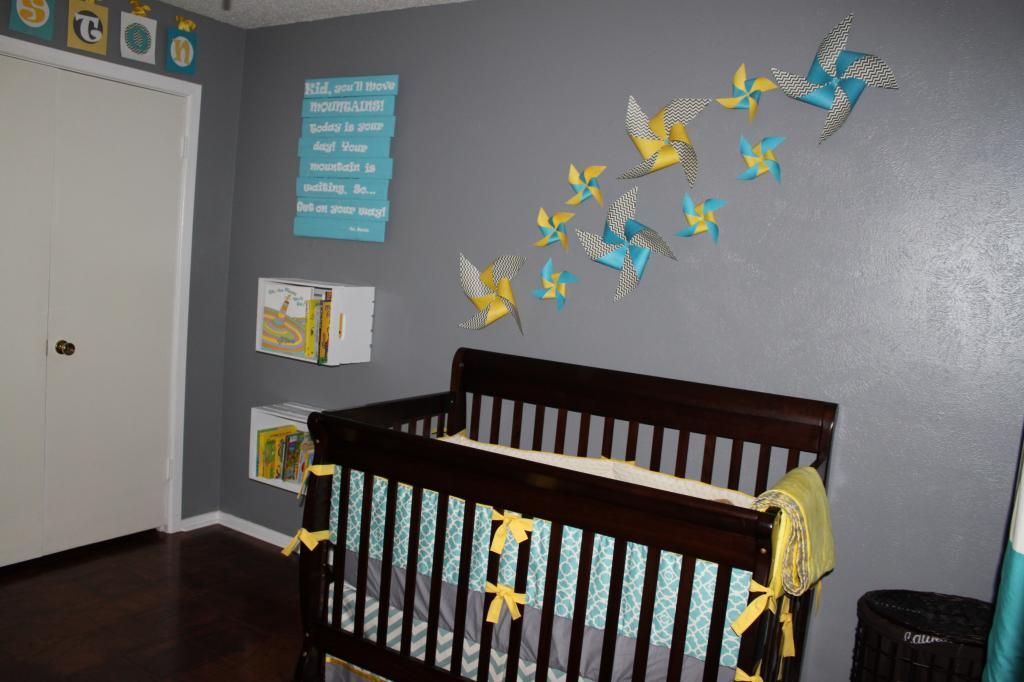 The awesome name letters that Ape made!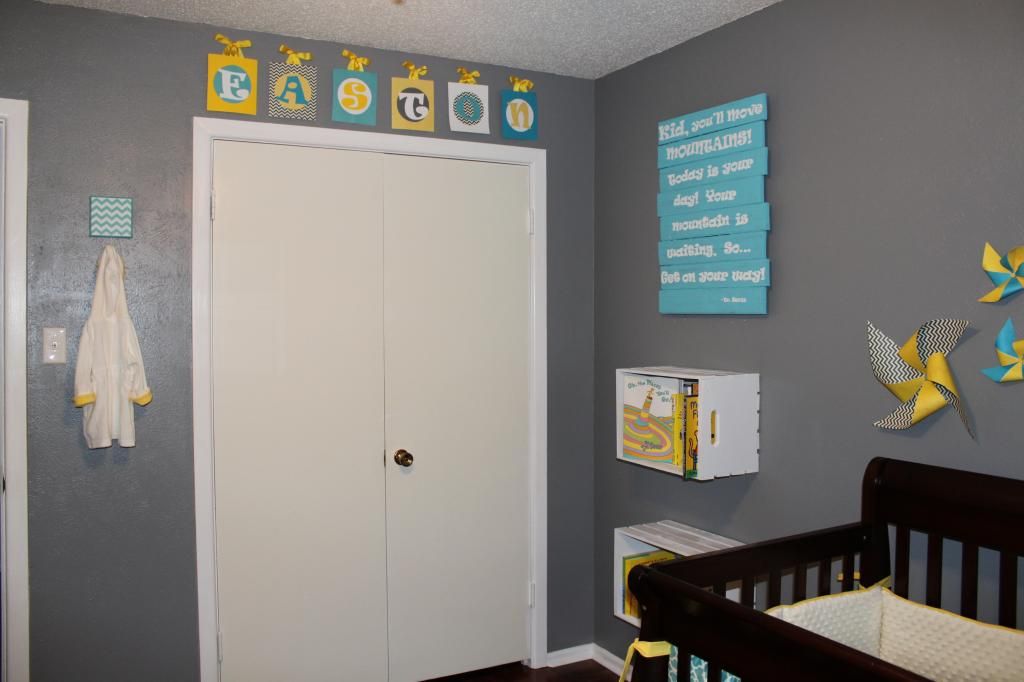 The other side of the room…