This first year of your life has flown by so fast.  I fear that all of the years are going to speed past me as fast as this one has.  Your little personality is developing so quickly, and it is so fun to watch.  You are quite a character to say the least.   You definitely keep me and your dada on our toes, but we wouldn't change it for anything.  Here are some of the things you have been doing the last 3 months and what your sweet (mostly) little personality is like.
New Things You Have Learned:
Blows kisses- 9 1/2 months
http://www.youtube.com/watch?v=oBimxnFlU4I&list=UUVmOjo-5ETXRhfjcRkL5Y4Q&index=16&feature=plcp
http://www.youtube.com/watch?v=pKffSlz9nvc&list=UUVmOjo-5ETXRhfjcRkL5Y4Q&index=14&feature=plcp
Pulls shirt off of own head- 9 1/2 months
Points at everything wanting to know what it is. As soon as we say what it is you start pointing at something else- 9 1/2 months
Stood up on own in the middle of the floor- 9 1/2 months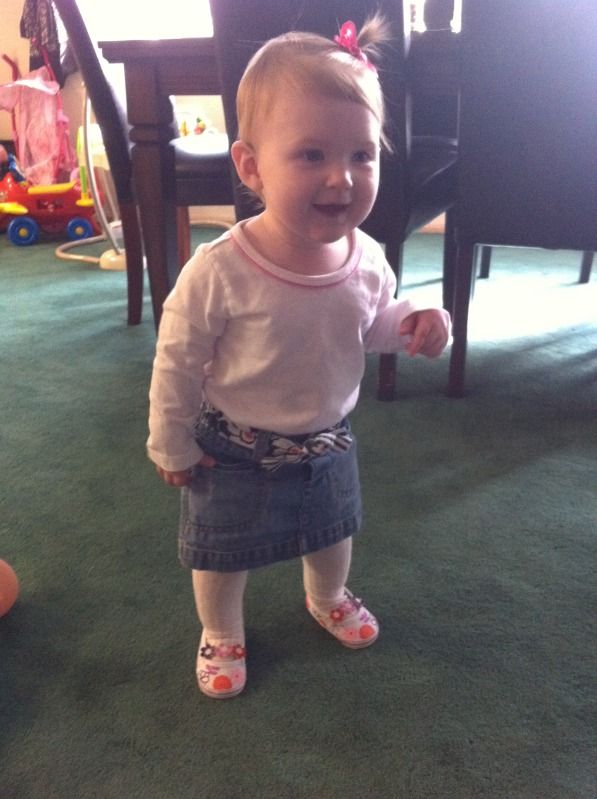 Follows simple commands (ex-"come on" "turn off the light" "Kinsley, go get the ball" "turn the page" "get a book")- 9 1/2 months
http://www.youtube.com/watch?v=wuHkOW1FZ5g&list=UUVmOjo-5ETXRhfjcRkL5Y4Q&index=1&feature=plcp (video taken at 11.5 months)
Points at ball and says "bah" even in books also- 9 1/2 months
http://www.youtube.com/watch?v=t_s3V1zbQyE&list=UUVmOjo-5ETXRhfjcRkL5Y4Q&index=8&feature=plcp
Points at dog and says "dah"- 10 months
Brings you books and sits down in your lap for you to read them- 10 1/2 months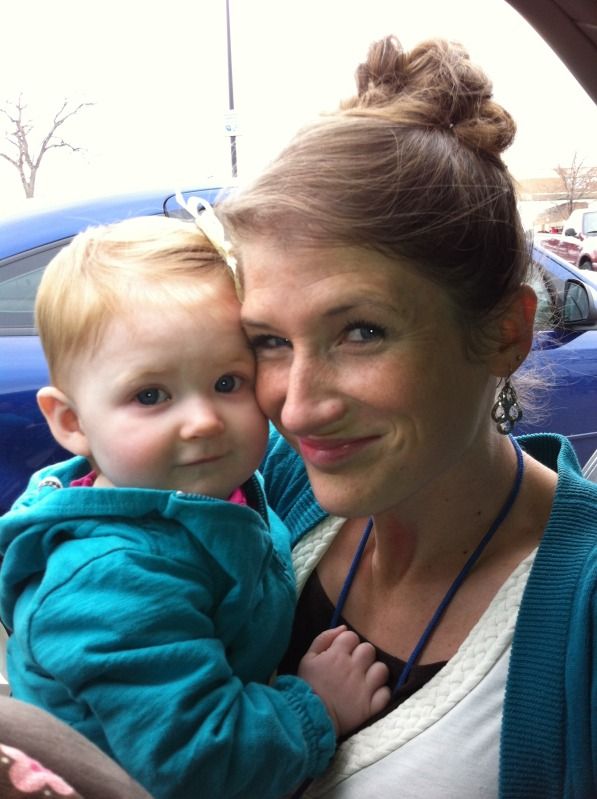 Say's "ba" trying to say book.  When saying "ball" now puts more emphasis on the ll sound- 10 3/4 months
Kicks a ball- 11 months
Knows what the door is and will say "door"- 11.5 months
Say's "bye bye" while waving. – 11 1/2 months
Say's "bear"- 11 1/2 months
http://www.youtube.com/watch?v=ZpDePU__gpM&list=UUVmOjo-5ETXRhfjcRkL5Y4Q&index=6&feature=plcp
Say's "Belly" when pointing at hers or my belly button- 11 1/2
http://www.youtube.com/watch?v=9agX2PDjbbE&list=UUVmOjo-5ETXRhfjcRkL5Y4Q&index=4&feature=plcp
Say's "dada", but still won't say it to Ryan, just says it- 11 3/4
Just a fun one of your personality … http://www.youtube.com/watch?v=2l2xeAQ6aLw&list=UUVmOjo-5ETXRhfjcRkL5Y4Q&index=7&feature=plcp
Kinsley's 12 month Vocabulary:
1. Ball (bah)- 9 1/2 months
2. Dog (dah)- 10 months
3. Book- 10 3/4 months
4. Door- 11 1/2 months
5. Bye bye- 11 1/2 months
6. Bear- 11 1/2 months
7. Belly when pointing at "belly button"- 11.5 months
8. Dada- 11 3/4 months
9. Doll- 12 1/2
10. Bug- 12 1/2
Specific Things About Your Personality and Cute Things You Have Done:
10 1/2 months- Would walk around saying "ball" and "dog" ALL DAY
10 1/2 months- Mischievous!
10 1/2 months. You LOVE going outside. You would run around all day out there of we'd let you.  When we go into the garage to get in the car you always run straight to the stroller hoping that we are going for a walk instead.  I'm glad that we both enjoy taking walks so much!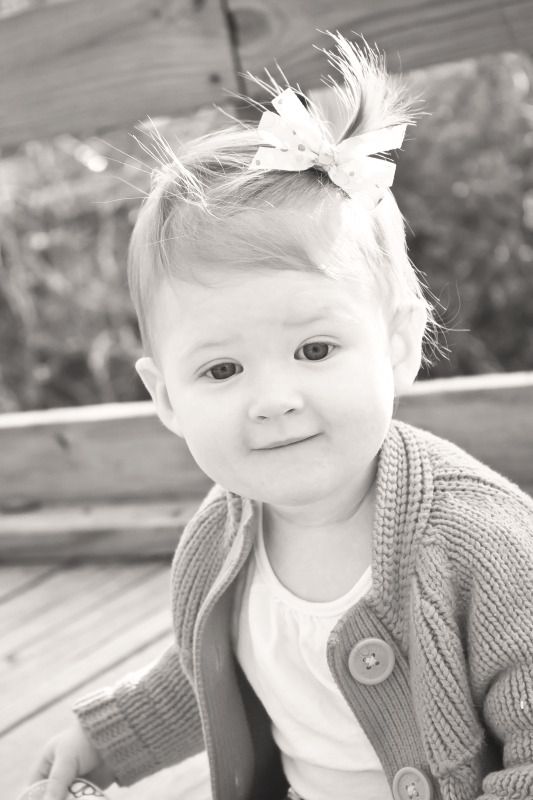 11 months- will bring me book after book after book to read. Loves to look at them and for me to tell her what everything is.
11 months- seems to be understanding more and more everyday. In the morning when I ask you if you want Cheerios you will go over to your high chair to be put in. You will go get me a book when I ask you too.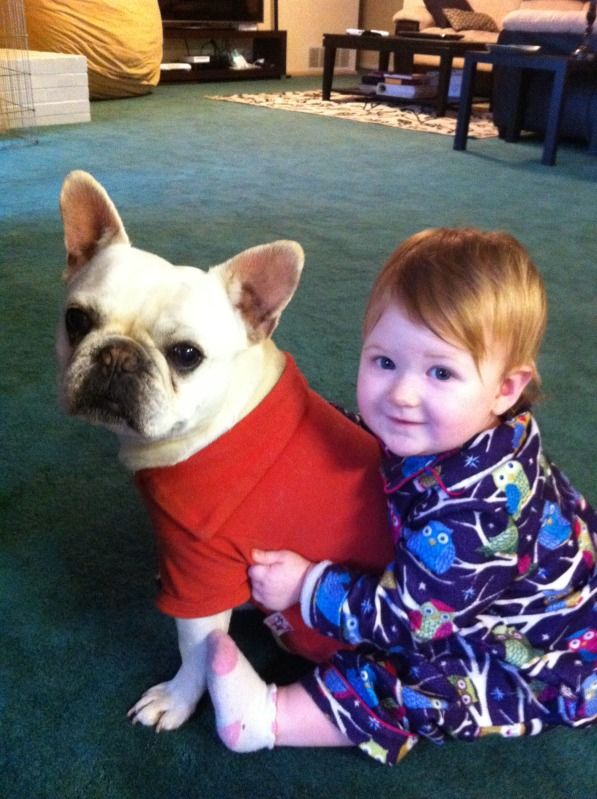 11 months- first trip to the zoo! You loved it!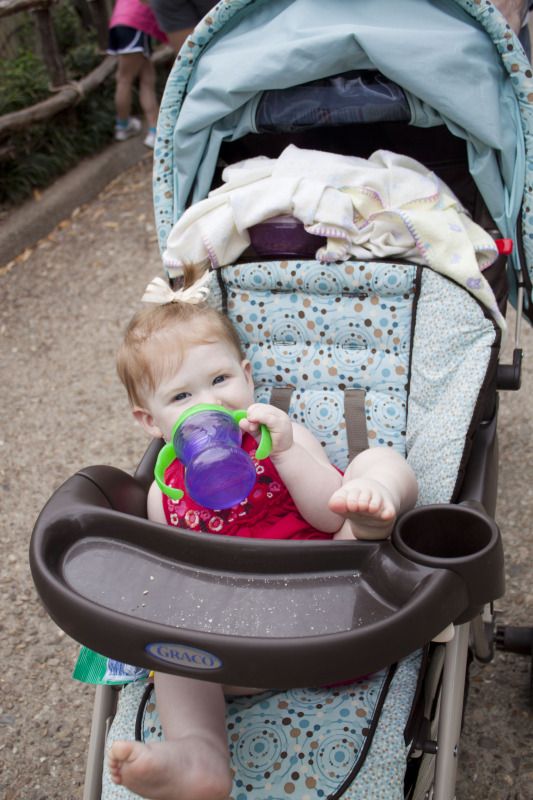 12 months-  You are ALL over the place.  Practically the only time you are still is when you are in your crib sleeping.  You go from one thing to another constantly all day.  You are so curious about everything and try to get your hands and mouth on it all.  Even when you are exhausted you don't get mellow like a lot of babies do, you're the opposite, you get hyped out of your head.  It's actually kind of funny to think about how crazy you get when you're tired.  Hopefully you chill out a little as you get older. Haha.  I like having a crazy baby like you though.  Plenty of personality to go around. : D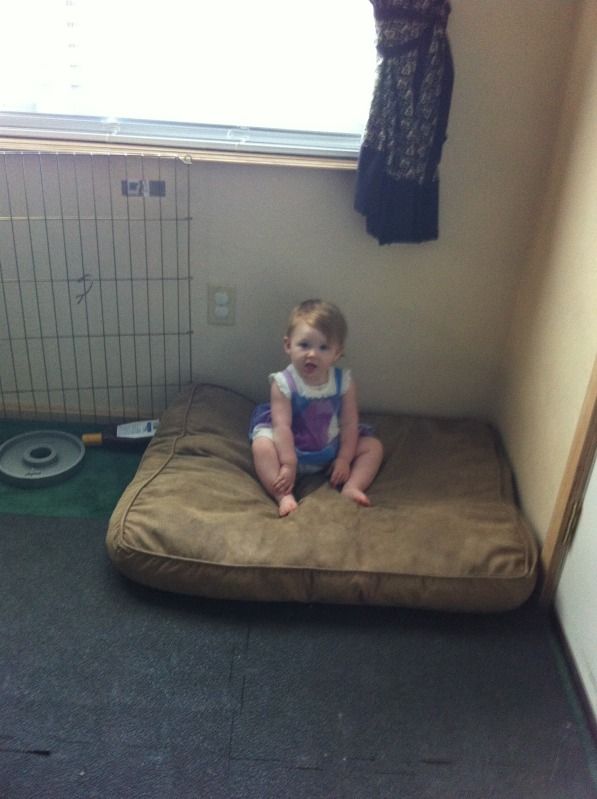 12 months- You still LOVE being outside. There was this areas boxed off with railroad ties, and so we dug it out and turned it into a sand box.  You really enjoy getting play in the sandbox, and it's hard to get you to come inside sometimes!
12 months-get really excited when dada gets home from work and will run to him. You also get upset if he has to leave again that evening. You obviously are beginning to miss him. It is so sweet.
12 1/2 months- When you are tired you have begun to develop a little bit of a temper when you don't get what you want.  From the child development classes I had to take in college and the books I've had to read in those classes, I know that it is a normal in a child your age.  You are extremely independent, and I know that asserting your independence is a natural part of a child growing up.  There is also the frustration I see in you of not being able to communicate how you feel and what you what.  With all of that said, it still doesn't mean you will get away with it.  No matter how "independent" you are, you will not get away with pitching fits.  We will do whatever it takes to nip it in the bud.  We will not do this because we want to "win" or because we want to be "overly strict", we will do this because we love you, care about your soul, and want you to learn at a young age to be respectful and submissive.
12 1/2 months- You have been jabber SO much more you are making up your own words and making new sounds. "Bapoo" is one of your newest that you say a lot.  I love this new stage that you try to communicate.  You will also hold up objects so I will tell you their name.
12 1/2 months-  You are understanding SO much more. You know what and where your main facial features are (nose, eyes, mouth, tongue, ears). You know the difference between the front door and back door and will go to the one I tell you to.  You get excited in the morning when I ask you if you're ready for your cup and will run to the fridge before I can even get there to fill it up.  When we're outside you can identify trees, the grass, flowers, leaves, and even bushes! When I tell you each day that dada will be home soon you get excited and check the front door to see if he's coming in it.
Weaning?
Not yet. I'm still not ready. I have cut you back to 3 feedings a day though.  Up until a year you were still nursing every two hours.  Now you nurse morning, before afternoon nap, and bedtime. It is so nice to be able to just give you a sippy cup during the day. I figure you'll wean yourself the rest of the way when you're good and ready. It's an exciting to be able to just give you a sippy cup for most of the day, but on the other hand I get sad when thinking about losing that time with you that I used to have. Plus, you have been so ridiculously healthy this first year of your life, and I know nursing helps that. I will say that you seem to enjoy your time spent nursing much more now that it isn't as often.  I don't have to fight you to nurse any more and that is so nice.
Sleeping Habits:
Your sleeping has been great the past couple months.  Except for a few bad nights while teething, you mostly sleep through the night.  You usually go to bed at about 8:30 (unless we are out late that night and then you just go to bed when we get home), and wake up at about 5:30-6:00 am.  This is when I do your morning nursing, and then you'll go back down until about 7:30 on average.  You still take two naps a day and they have been pretty good lately.  For the last week both of your naps have each been about an hour long and I think that is because your all over the place has hit an extreme.  If I were going as non-stop as you do I would need more sleep too! This is who hour long nap is pretty rare though.  Your norm is two naps each lasting about 45min tops.  Which is really all you have ever napped.  I'll take whatever you give me though. : )
Favorite Foods At 12 Months:
-Blueberries
-Eggs
-Almonds
-Grapes
-Strawberries
-Mandarin Oranges
-Beans
-Rolls
-Cheese
-Peanut Butter
Ending This Thing:
We love you so much Kinsley Leigh and can't even hardly remember what life was like without you.  You have changed our lives so much over this past year and have filled a void that we didn't even know existed.  It has easily been the happiest of my life and I love getting to stay home with you and spend each day with you.  I enjoyed teaching more than I can really express, but I would be miserable if I was still working and away from you.  I am right where I need to be and so thankful that we are able to make this work.  It is definitely a bigger challenge living on one income, but more than worth it.  We love you more than we can put into words.
Some Birthday Pics:
You didn't really know what was going on at your party, but you had fun playing with all the paper from the gifts. Surprisingly you didn't really care much about your cake.  You ate a little, but not much.