If you're anything like me, I am constantly thinking of things that I feel as though I need to work on to better myself as a person, or weaknesses I feel as though I have.  For a while now I have wanted a place to put these thoughts that I would have to look at them and see them daily.  I know that if I have to look at them daily I'll probably be more likely to keep them at the forefront of my mind.  This isn't like a daily "To Do" list, I have an app on my phone for that.  This is more of a work in progress type list of things that I plan to work on over a span of time, and to hopefully make them habit.
I came across this old guy in the shed and decided it would be perfect.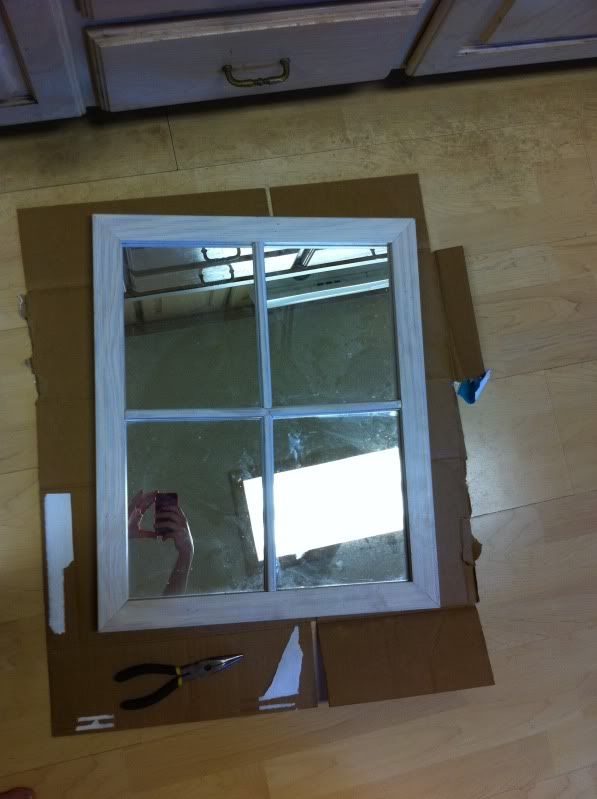 Tore out the wood in the middle and slapped paint on it.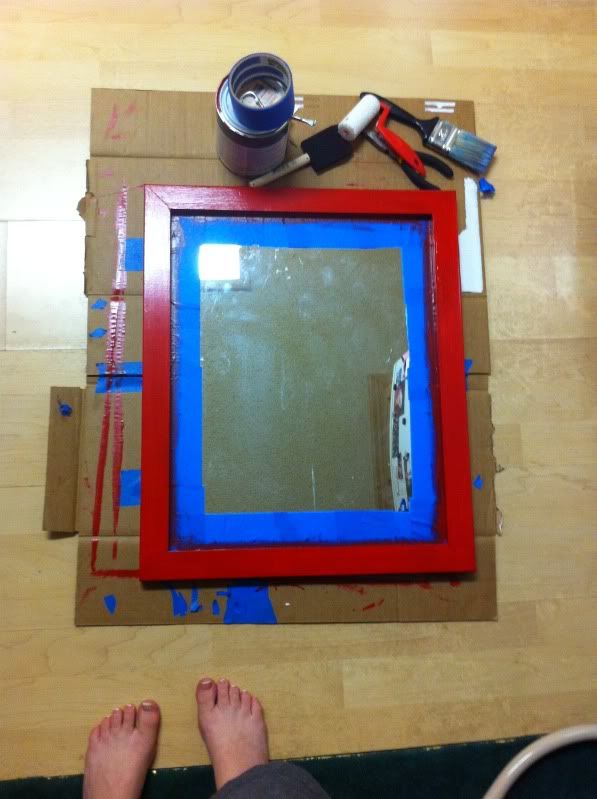 Found super cute flowers to make to put on it.  Found them at:  http://emilys-little-world.blogspot.com/2011/02/how-to-make-t-shirt-fabric-flower.html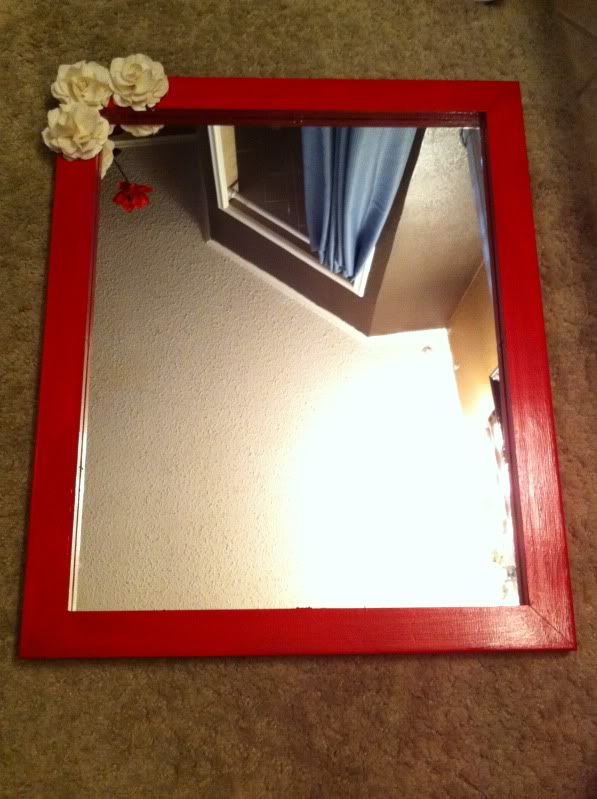 …and then used some scrapbooking letters for the top.  I chose to hang it up in our master bath.  It'd be hard not to look at it every day when it's hanging right by your toilet.  Ha.  I plan to keep a dry erase marker close and handy for anytime I want to add to or change my list.  Now that I have a pretty place to put my list I am officially ready to go.  Ha.  Wish me luck.  : )