Your Daddy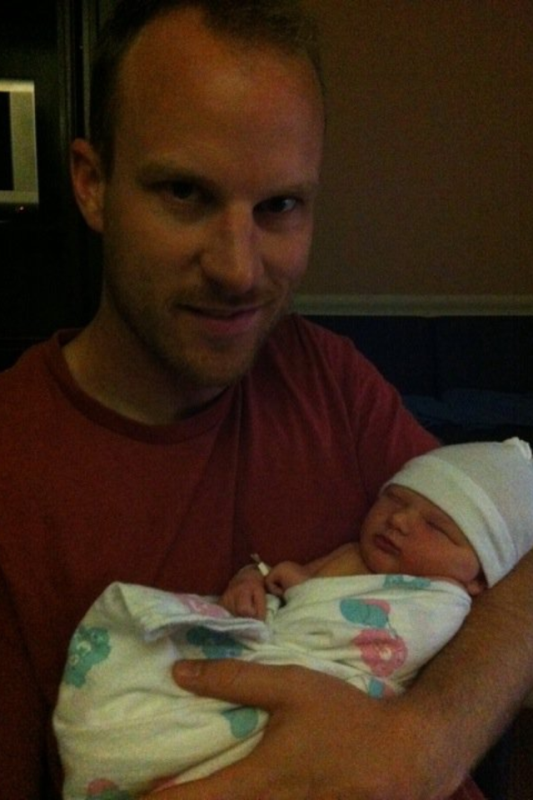 Tomorrow will be your daddy's first Fathers Day.  This man that you know so little about right now is the chief architect in creating the foundation of your life.  Your goals, aspirations, beliefs, and values will all be molded in some part from his influence.  This is a large task to put on someone's shoulders, but I would not place it in anyone else hands other than your fathers.  I realize that no one is perfect, but your daddy constantly strives to be the best he can be.  He works so hard to be the person he needs to be for you and me.  He wants us to be healthy, happy, and taken care of, and he adapts and does anything he can to make it happen.  Most importantly he strives to be the leader in our household and to keep us headed to where we belong when this life is over, Heaven.
Someday you will grow up to realize how lucky you are to have your father in your life.  I have no doubt that you will grow up to be a daddy's girl.  Why wouldn't you admire and adore him?  I do.  It'd be impossible not to.  I know that there will be many changes and trials thrown our way as we progress through life, but as a family we will be ready to adapt and face every one head on.  Even though you are too young I'll say it for you, we love you and adore you dad!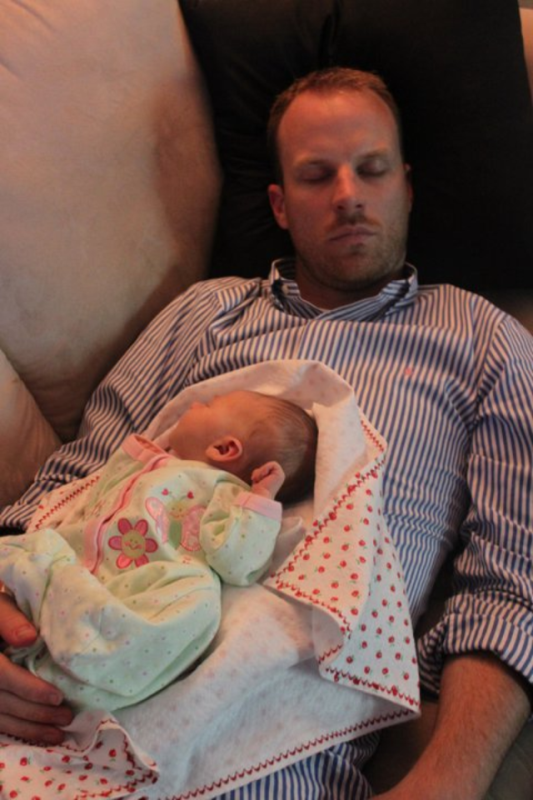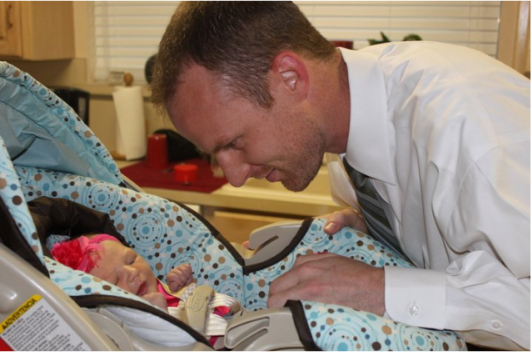 My Daddy- Your PawPaw
Another man I'd like to recognize on Father's Day is my Dad, your PawPaw.  This man has greatly influenced my life, and I know he will yours too.  He is one of the most generous, softhearted, and loving people you will ever meet.  He would give you the shirt off his back if you needed it.  I have always greatly admired my father and the life he and my mother built for my brothers and me.  He always placed God and Church ahead of everything else and made sure we realized that we are just visitors here on earth and not to become engulfed in materialistic and worldly things.  His influence has affected me more than I could ever express and am ashamed that I have not told him this more often.  Growing up it would upset me more than I would ever admit when I knew he was mad at me for the way I was behaving.  His approval has always meant more to me than I have ever admitted.  I can't wait for you to get to know your PawPaw, he's a very VERY special man.  I love you Dad!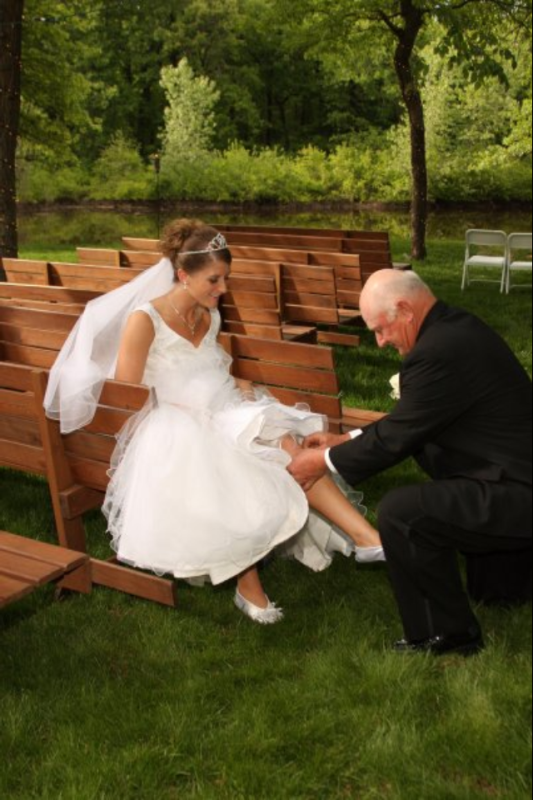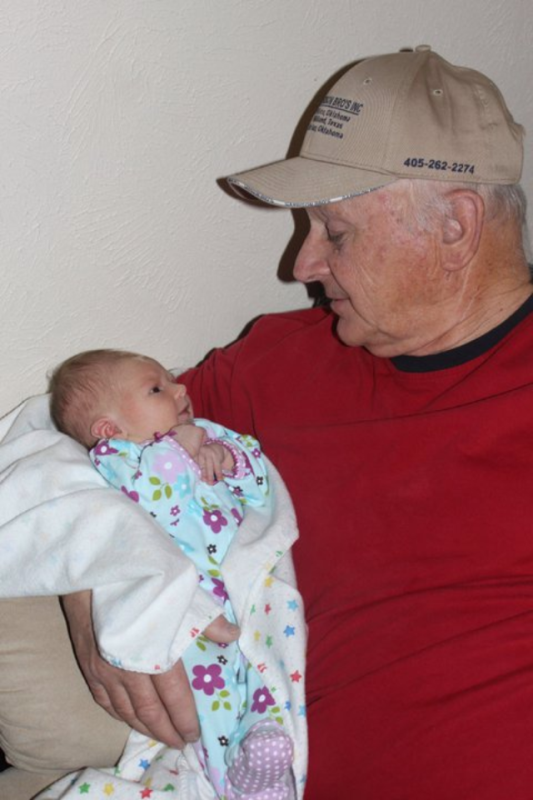 My Brother- Your Uncle
One final man who is now also a Father and who has greatly influenced me growing up is my oldest brother, your Uncle Joshua.  He is also one of the most generous and giving people that you will ever meet.  Even though he was four years older than me he wouldn't hesitate to tote me around and take me to meetings.  He took me under his arm and I knew he was always there for me if I ever needed anything.  I also have always greatly admired your Uncle for the amazing Christian example he set for me.  He has always stood for the truth and can back everything he stands for with the Bible.  If he can't, he will study it out until he can.  He has also happily and willingly helped me financially on several occasions when I was working towards my undergrad.  He gave me money for school books several times, and one summer cut me a check for a large sum of money without hesitation when I thought my scholarships were not going to cover summer classes.  Luckily they did and I was able to give it right back, however his swift and willing generosity did not go unnoticed or unappreciated.  I can't wait for you to get to know him and his little family.  He's an awesome man and father.  I love you big brother!